Jim Watt is backing Lucian Bute to beat fellow Canadian Jean Pascal
He might be shell-shocked after his Carl Froch loss but Lucian Bute can beat Jean Pascal, says Jim Watt.
Last Updated: 19/01/14 11:14am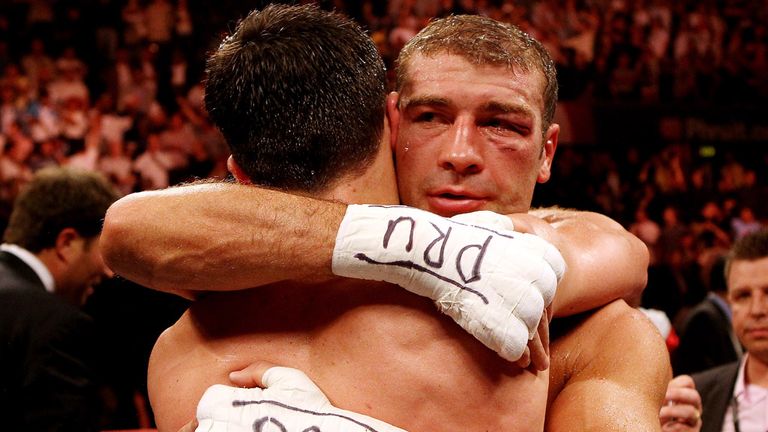 The division has boomed thanks to Canada's Adonis Stevenson and Russia's Sergey Kovalev but Bute and Pascal are big names in their own right.
Both are former world champions and whoever wins this will surely be fighting for a title next up. Throw in the local bragging rights and the fact that the two in action don't like each other, then this is going to be great. And I think it is genuinely a 50-50 pick 'em fight.
For me, Bute is technically the better of the two. He has that southpaw stance that will cause problems and he is a good boxer, but the problem is what did Carl Froch do to him?
Every fighter knows they can lose, they can get knocked out - even the really tough ones.
The likes of Roberto Duran, Tommy Hearns, Mike Tyson, so many great, great fighters have had that happen to them but even if they are knocked out, they can live with it.
But what happened to Bute in Nottingham on May 12, 2011, was worse than any of that. He was just taken apart.
No-one thinks that can happen to them but Bute was unbeaten, top-notched, talked about a lot but he was quite simply, completely and utterly wiped out.
He has only boxed once since then and wasn't very good and looked shell-shocked against Denis Grachev. So just how much Froch has taken out of him? That is the big question.
Pascal is tough, hard as they come and although he was also beaten by Froch and Bernard Hopkins he won't be affected by either of those losses because he performed well in them.
But a lot of this fight depends on what frame of mind Bute is in.
Capitalise
Bute is not really a natural light-heavyweight - yet - but that won't affect him as much as his mental side, simply because he is not a stand-in-yer-face fighter; he has good movement and a long, southpaw range.
I think Bute will try and out-box Pascal who usually likes to come out all guns-blazing and he will be looking to capitalise on that dent Froch put on the other loser. He will get on his case and dare I say it, try and pick up where The Cobra left off.
With both fighters at their best I think Bute is good enough to out-shine Pascal but we just don't know what we are going to get from him.
Pascal is totally confident in his own ability.
He might be a little rusty having only fought once a year for the last three, and he is not that quick. He isn't gifted but he is a good, solid fighter and he has beaten Chad Dawson, yet in two fights he has had his head wasted by Hopkins - but who hasn't?
These two, though, have only three losses between them at the very top level so this has all the ingredients for an exciting, entertaining fight. I can't get away from wondering if Bute can pull himself back together again.
Because he is still a little shell-shocked he will not want to get involved and Pascal can be out-boxed - and he tends to fade in the second half of the fight.
He will need to find his A-game but if he can, I am going for Bute on points.