Ricky Burns tipped to defeat Jose Gonzalez
Ricky Burns can chase his dream of unifying the lightweight titles if he wins on Saturday, says Jim Watt.
Last Updated: 12/05/13 6:06pm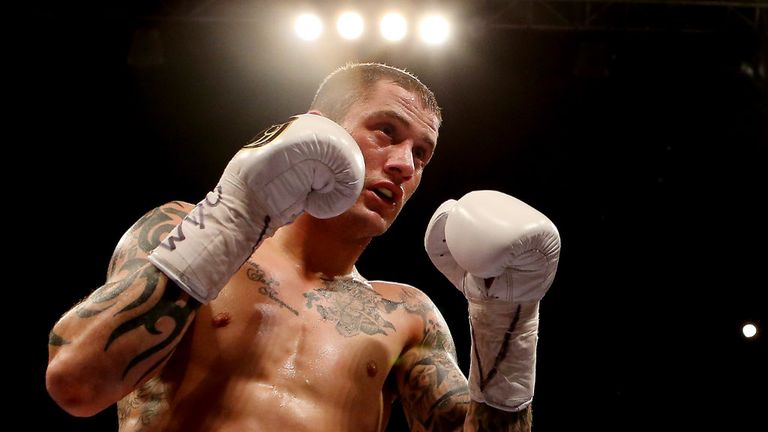 Burns, who surprised everyone by winning his super featherweight world title against Roman Martinez in 2010 knows all about the threat an underdog can pose, though, and he'll have to be wary of this hard-hitting Puerto Rican.
Gonzalez is something of an unknown quantity as he's never fought outside of his homeland before but he's unbeaten (22-0) and has 17 knockouts to his name, which shows he has power.
He's the mandatory challenger and, although that may or may not flatter him, he'll be determined to show he can bridge the apparent gap in class he's making at the Emirates Arena this weekend.
However, there aren't any scalps on his record which would raise eyebrows and we'll see on Saturday night whether he can carry his power at world level. But I'm expecting Burns to come out on top - and he's really flying at the moment.
Frustration
Cancelled fights against Liam Walsh, his replacement Jose Ocampo and Vasquez have kept Burns out of action since his September win over Kevin Mitchell.
It would have been frustrating for Burns to have trained for those bouts and then, having lived like a monk and paid for sparring partners, been denied the fight and money at the end of it. But the training will have done him good and I'm sure the pent up aggression will come in handy on Saturday, as well!
If he had simply been out of action since September and this was a comeback fight, then I'd have more concerns, but I'm sure we'll see an in-form Burns in Glasgow.
That will be good news for his growing army of fans. Burns is probably the most improved fighter in Britain at the moment and he's a very popular kid in Scotland.
There's nothing flash about him and he actually shuns the limelight. You could certainly say he prefers the boxing ring to a press conference room. But he's appreciated in Scotland and his star will rise further if he can set up unification clashes with either Vasquez or Broner.
Appreciation
As a super featherweight world champion Burns didn't get much appreciation for his title defences and he'd like to rectify that with big matches against that pair.
Vasquez is certainly a makeable fight because he was keen last time. It's still not entirely clear why the fight didn't happen, but it looks like it could be made again. And if I was Burns I'd prefer that option to Adrien Broner.
Broner would be a huge fight for Burns financially - but he's not called 'The Problem' for nothing! He would be a really tough challenge for Burns and it's not even clear whether he'll still be fighting at this weight again or move up a division or two.
But, in the meantime, I fully expect Burns to be causing Gonzalez problems on Saturday night.