Tony Bellew backed to beat Isaac Chilemba by Jim Watt
Tony Bellew will have to box smart to beat Isaac Chilemba and earn a world title shot, says Jim Watt.
Last Updated: 27/03/13 5:23pm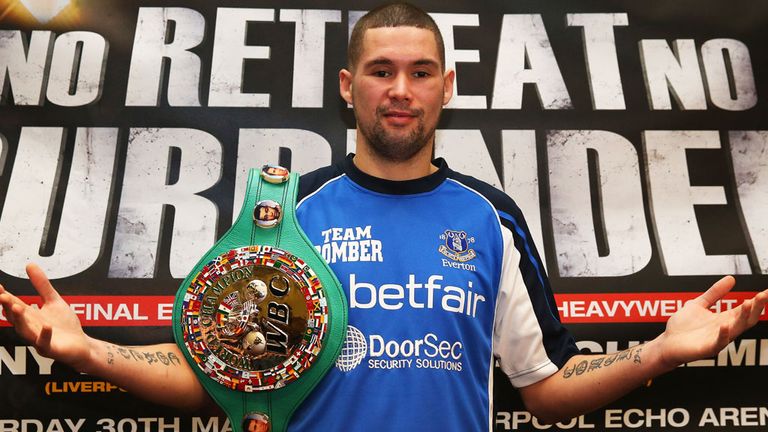 It's a huge fight for Bellew and a great opportunity with the bout taking place in his hometown.
Victory would hand him a mandatory shot at champion Chad Dawson and put him in a strong position to negotiate terms - but, make no mistake, he's got a tough task on his hands against Chilemba first.
Bellew has described Chilemba as his toughest test to date and if he truly rates his opponent above Nathan Cleverly then that's saying something.
Chilemba brings a lot of different things to the ring: he's not just a slugger but also a good boxer, a good technician; he's tall and can box at long range; and he can also mix things up.
Buddy McGirt is training him for this fight and if you're a good boxer technically - as Chilemba is - then that's the type of fighter the former two-weight world champion can add a lot to.
Discipline
So Bellew is going to have to find a way to overcome those factors. He showed in his last fight, when he was badly cut early on against Roberto Bolonti and boxed superbly at range to win comfortably on points, how well he can keep his discipline and box to instruction - and he may need to do that again on Saturday.
There's always a concern in your first fight back after a bad cut, such as the one Bellew sustained in November, and it will be in the back of his mind this weekend. As a result I'd expect Bellew to take his time in the early rounds, box at long range and try to get a few rounds in the bank.
Eventually the fight is going to become tough work and that's when boxing at home will fall in Bellew's favour. Chilemba's camp have said it's a disadvantage because the pressure is on Bellew to deliver, but deep into the fight, when the crowd are cheering everything he does, the crowd will drag the best out of Bellew - and I think it could help him get the result if it's a tight contest.
I wouldn't like to put my house on either fighter to win - it's a great match-up - but I feel Bellew will just prevail on points and earn that coveted world title shot.
The last time Bellew fought for a world title, against Cleverly in 2011, he really talked himself into the contest. David Copperfield would have been proud of the way Bellew conjured that up! His form before the Cleverly fight was terrible and a shot at the world title was the last thing he deserved.
But this is an entirely different situation. Bellew's been winning since that fight and has looked good - although perhaps not as good as he'd like - and fight by fight he's been getting in the right position.
Whether he's ready to take the world title is another question - the champion isn't bad - but he has a great opportunity and he needs to take it with both hands this weekend.