Jim Watt previews Prizefighter and says Audley Harrison has a good chance
Audley Harrison returns on Saturday night and Jim Watt reckons he could win a second Prizefighter title.
Last Updated: 25/02/13 8:13pm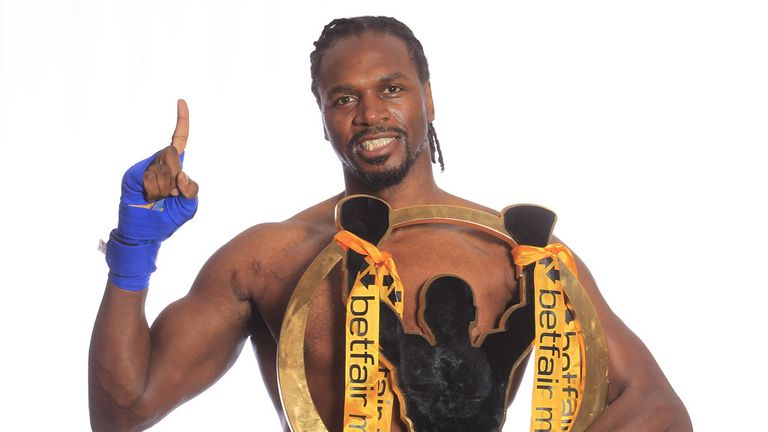 However, Harrison returns to the ring this Saturday night for Prizefighter at York Hall - and I actually think he could win it.
Harrison's problem is that he has a fear of getting hit and if you were to put him in a 12-round championship match with any decent fighter then he hasn't got it - but the three-round Prizefighter format suits him
Whereas everybody else has to adapt their style to switch from the long distance, Harrison is made for three rounds - as his Olympic gold medal, won in Sydney in 2000, showed.
He's also won Prizefighter before, taking the 2009 title, and his size and southpaw stance mean he will be an awkward opponent.
He's not going to get into a toe-to-toe battle with anyone but in this tournament you just have to win two of the three rounds and he's more than capable of doing that against the other contenders.
Harrison continues to talk about a world title shot and how Prizefighter could be a springboard back into contention.
I don't know if he's delusional or just selling himself because when he got his world title shot against David Haye he didn't even go for it, but he certainly stands a good chance of lifting the trophy on Saturday night.
Surprise
Another former winner Martin Rogan will be out to stop him.
However, whereas 41-year-old Harrison isn't really affected by his age as his style was never reliant on reflexes and speed, Rogan, who's the same age, likes to work at a pace and will find it tougher to do that than when he lifted the title in 2008.
But he was in action against a Czech fighter, Ladislav Kovarik, earlier this month in Belfast and, although technically he wasn't great, he showed he could set a decent pace for four rounds.
I'm glad he'll be there this weekend and, as someone who's been Commonwealth champion, he can't be ruled out, but I'd be surprised to see him win Prizefighter again.
Polish boxer Albert Sosnowski is back after losing in the semi-finals of Prizefighter last summer.
He lost a majority decision to Kevin Johnson in that event and I actually thought he'd done enough to win their contest and reach the final; I still think Tor Hamer would have won the final but Sosnowski looked good enough to progress to the final last time and could do well again this weekend.
Prizefighter is hard to call and Travis Walker has the knockout power to stop any of the other participants, while Londoner Ian Lewison - who will have some hometown support - despite not having had many fights, could throw up a surprise or two.
The recent history of this tournament shows over three rounds anything can happen and outsiders with the bookies have a chance because if you win that opening round you're half the way there.
But personally, I think big Harrison could just do it.