Tony's time is coming
Tony Bellew will step closer to another world title shot by beating hard-hitting Edison Miranda, says Jim Watt.
Last Updated: 06/09/12 6:44pm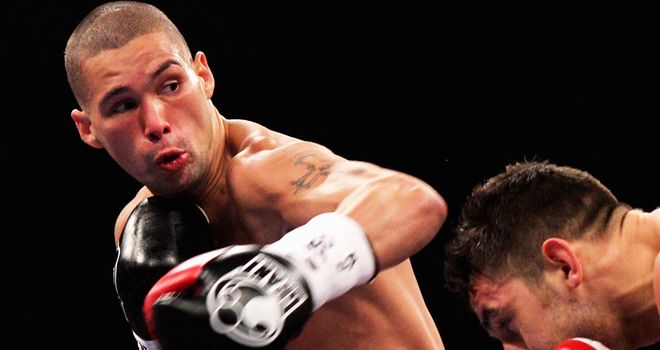 Tony Bellew against Edison Miranda is a fantastic match-up which will tell us a lot about the Evertonian and, if he wins in fine style, will set him on course for another world title shot in the near future.
Bellew's bout with Nathan Cleverly for the Welshman's WBO title in October last year came out of the blue, really. Tony hadn't done anything up to that point to suggest he should have been fighting for world title. He talked himself into it. But on the night he put on a terrific show and one of the judges even had him level on points at the end of the fight.
That night Tony proved he's good enough to compete at the top level, despite his lack of experience, and showed he's a fighter you can take chances with and move on quickly.
I'd like to think the next time he fights for a world title - and I believe he will get another shot in the near future - he's going to not just be good enough to put up a fight but good enough to win it. And matches like this against established fighters like Miranda are vital for his development.
Looking at his record, Miranda (35-7) has lost a lot of fights - but he's shared the ring with some of the best fighters in the world. He's fought Andre Ward, Lucien Bute, Arthur Abraham and Kelly Pavlik.
Big-hitter
Tony's a terrific boxer and he also wants to become a star by pleasing the fans with his performances, but he's going to have to be careful against this hard-hitting Colombian. Miranda is a big puncher - of his 35 wins 30 have come from stoppages - and from the way he's been talking it's clear he's not in London for a holiday.
He's been training with Chad Dawson and he'll be giving it a real go at Alexandra Palace on Saturday night - he always does. He's a real warrior and you could probably put some of his three stoppage defeats down to him taking some chances.
Tony's been on the floor a couple of times with flash knock downs so there he is going to have to be cautious. However, if his coaches and management want to move him on quickly then this is an excellent opponent for him.
If Bellew were to lose this fight then he'll just go back to the level he should be after the amount of fights he's had. He's only fought 17 times as a pro and he jumped ahead of himself when he got the Cleverly fight, which elevated him to this level.
There's no point moving him back down to domestic level again. He won't learn or progress or gain the confidence required to challenge for a world title in domestic fights. Of course defeat would be a setback and maybe then his management will need to take a bit more time developing him. But I believe he will become a world champion and hopefully in the near future.
I fancy Bellew to win this with a clear points victory. Tony's adaptable, he can punch, which makes him exciting, but he can box as well and he's very good at long range. He still makes mistakes, of course, but this is a good match at a good time for him. His confidence is really high and I think he'll win.