Golden feeling
Brian Rose's champion's mentality should see him fend off the plucky Kris Carslaw, says Jim Watt.
Last Updated: 01/06/12 2:57pm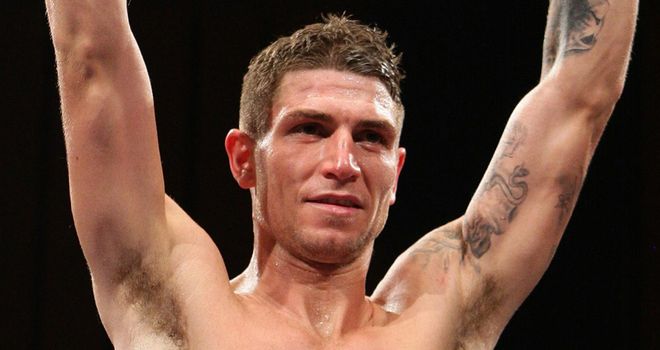 British light-middleweight king, Brian Rose, has now fully arrived on the domestic scene.
The Blackpool boxer, who I am sure is getting plenty of acclaim in his home town, is a worthy champion after excellent victories over Prince Arron and Max Maxwell during the last six months.
Rose took the title from Arron in December and I think a lot of people were shocked by the quality of the performance he put in.
Arron is so tall and had a distinct physical advantage, while he had also put in some solid displays of his own. A lot of fans and pundits expected him to have a very safe title defence, but Rose was a clear victor and completely out-boxed his opponent.
He then successfully defended his title against Max Maxwell in March; a fella that had already beaten him. I like to see guys go up against fighters that have already stopped them and try to do better second time around, so he is ticking all the right boxes.
I don't think Rose is exceptional in any one department, but I would expect him to go from strength to strength now that he has won the British strap because holding a belt really brings your game on.
You always think you're good enough to win titles but you don't know until you've done it.
Once you have, however, you get a great confidence boost and start trying things in fights that you wouldn't have attempted before. It makes you feel so much better about yourself.
Brutal
Rose had the misfortune of seeing one of his opponents, Jason Rushton, slip into a drug-induced coma after their bout in 2009 and he has admitted that he struggled to cope with that.
It probably had a massive bearing on his next fight, in which he lost to Maxwell to record the only blemish on his professional CV.
Boxing is a tough sport and, at times, a brutal sport, but we are all human beings and don't want to see anyone suffer a serious injury, so witnessing that can have a damaging effect.
That was a huge thing for Rose to deal with, but other fighters have had it worse and seen people die after their matches; Barry McGuigan's opponent, Young Ali, passed away after their match in 1982, while Angelo Jacopucci lost his life from injuries he sustained against Alan Minter in 1978.
Something like that never completely leaves you as you must feel partly responsible, but you have to get your head around it.
I think that if it doesn't make you quit the sport, you just put it into a wee compartment in your mind, hope it never happens again and move on. Rose seems to have done that.
Respond
Rose will make the second defence of his British title against Paisley's Kris Carslaw on Saturday night, a well-rounded fighter we have had high hopes for up in Scotland ever since he turned pro.
In his only losing match, against Matthew Hall, he jumped up quite substantially from the level he had been boxing at but still did very well.
He lost fair and square, but he was put under a lot of pressure from Hall, who is a little buzzsaw, and managed to survive some big punches.
The mark of a good fighter is how he responds to a defeat and Carslaw has had one bout since, a not-particularly-tough one against Kieron Gray which he won convincingly - but he'll realise that he is not the favourite going into this clash against Rose.
Carslaw is not a massive puncher but he is physically strong and an excellent boxer; he won't be looking to hurt Rose, his plan will be to outbox and outthink him. He also showed against Hall how determined he is and that he can hang on in there.
There is a good chance he can do that again against Rose, but I would fancy the champion to win on points.
Hit the video below to see how Rose has been preparing for Saturday's bout.