Margarito announces retirement
Mexican warrior calls time on career after recent heavy defeats
Last Updated: June 10, 2012 10:40am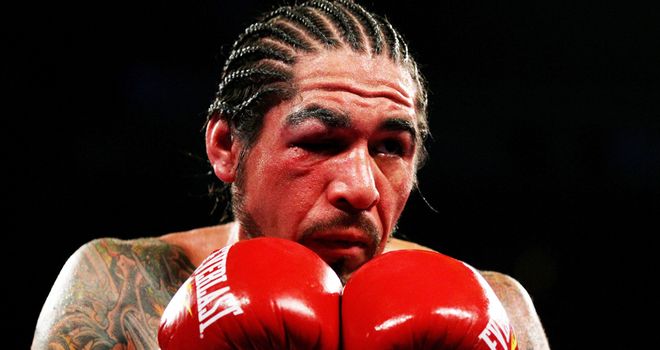 Antonio Margarito: Suffered serious eye damage in his last two fights
Mexican Antonio Margarito has become the third legend of the ring to officially announce his retirement this week.
Margarito made his name in the welterweight division, holding the WBO version for several years and later winning the IBF and WBA straps.
However, he was involved in countless 'wars' and will be better known for bringing the game into disrepute after he was found to have plaster in his hand wraps before fighting Shane Mosley in 2009.
He was suspended for 16 months but returned to fight Manny Pacquiao for the WBC light-middleweight title, losing another bruising encounter that left him requiring surgery on a fractured cheekbone.
His final fight came in December in a rematch against Miguel Cotto, with Margarito stopped in the 10th round of a close contest on account of another bad facial injury.
"After much thought and extended conversations with my family and team, we have all agreed that the time to hang up my gloves and begin a new chapter in life has arrived," Margarito said.
"I always told my family and team that I would walk away from boxing when I felt I could no longer compete at the level I believed I needed to be in order to be successful.
"Although the passion and drive are still there, I have to accept that my time to walk away has arrived."
The 34-year-old finishes with a career record of 38-8, spanning 18 years.
"I leave the cuts, bruises, and sweat, but I'm not leaving the sport," said Margarito, who follows Mosley and Winky Wright into retirement. "I will continue in the sport that gave me so much, Now, however, it is time for me to give back to the sport."