Amir Khan might well be heading for a battle with Kell Brook, but he has already taken on a bigger task out of the ring.
The Bolton boy was in the Sky Sports studio to watch his bitter rival become IBF welterweight world champion by beating Shawn Porter and set up the grudge match that fight fans want to see.
But a few days before, Khan began another challenge - one that might not hit the same headlines as his showdown with Brook but one that will change people's lives.
The Amir Khan foundation aims to make an impact across the globe and the Olympic medal winner has been out in Gambia recently, getting a first-hand experience of the poverty that still plagues large parts of the world.
As unpleasant and "heart-breaking" as Khan found the experience, he is determined to take up the fight to improve conditions for people living there. 
Khan saw the site where an orphanage will be built, where a school is on the list and where the youngsters in particular will benefit from his charity's work. Add the simplest thing like clean water and you can tell that while the children are the ones he will help the most, everyone will benefit.
But that's just the first round - and this battle is going beyond his usual scheduled 12. Another orphanage in a deprived area of Kashmir in Pakistan and a school in Sudan are already in the pipeline and while those big fights will no doubt keep coming, Khan says he will continue travelling to the deprived areas to see how he can make a difference and the impact the foundation is having.
Now a husband and a father, Khan says his family served as an inspiration for the work.
"It was a great first-hand experience, seeing the situation out there in Gambia, seeing what the people are going through and hopefully we can help," he explained.
"What I saw out there was heart-breaking. 
"When you go to places like that it makes you realise how lucky you are. We are very fortunate to live in Britain and have a good life, yet there are people around the world really suffering; they don't live under a roof, they don't have food or water and when you see the young kids going through that, it really does upset you.
"Yet somehow they've always got a smile. But it just makes you realise what a difference the smallest thing can do.
"We're aiming to build a school and an orphanage so the community stick together and work together. We will also give them clean water, food and try and look out for the young kids. When they get older we will be able to educate them."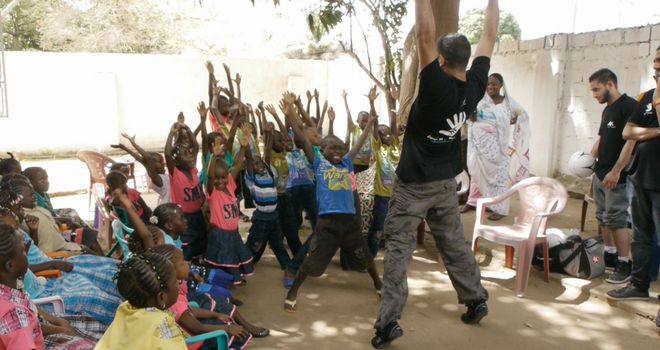 The launch of The Amir Khan Foundation charity was confirmed at the Hilton Deansgate hotel in Manchester, where 500 guests got the ball rolling, with a knockout £218,000 raised.
The money will make an immediate impact, with the organisaiton working with international delivery partner, The Penny Appeal.
But while Khan has only fought once in the United Kingdom in the last six fights and three years, he is not turning his back on Bolton.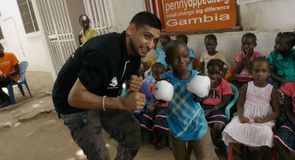 His gym, Gloves Community Centre, might well house the famous team of north west fighters under the wing of Joe Gallagher, which includes world champion Scott Quigg, a challenger Paul Smith and a potential future world champion in the shape of younger brother Callum Smith, but there has been a longer and more local deal going on.
The gym is open for kids to come and use - and while the new generation might prefer to sit on the laptop instead, there is internet access too.
Basically Khan's plan is to try his best to help anyone in need of support, from a local football club needing a new kit, to communities abroad hit by a natural disaster or a crisis. 
"The gym still does all that and the computers can be used," he recalled.
"It is the one way I can give something back to the community.
"The gym is going to be under the umbrella. It's not just about countries around the world, we are also looking at working on the deprived areas of Great Britain as well. We want to help communities, work with them. We always do."