Daniel Routledge wonders if anyone can topple Newcastle in the British Basketball League
Daniel Routledge assesses the title hopes of Surrey, Newcastle, Leicester, Glasgow and Plymouth.
Last Updated: 22/11/12 4:27pm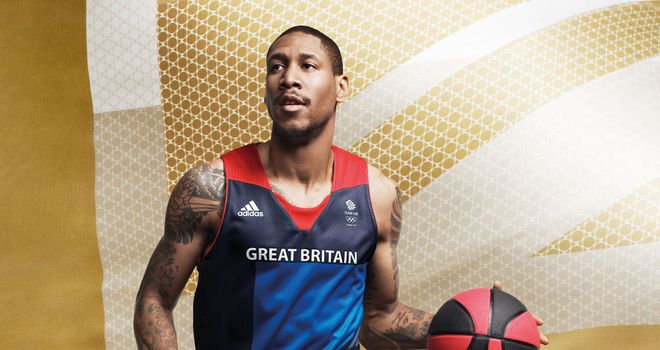 With deference to the great man, I'm going to do so now, with virtually all the BBL squads set to reach that landmark this weekend, and what I see is a maximum of five teams who stand a chance of winning the title as December approaches.
The league is usually won by a team who only lose somewhere between four to eight games, and with the remainder of the league already in that range for defeats, it's hard to make a case for any of them coming out of the pack.
Which leaves us with Leicester, Newcastle, Surrey, Plymouth and Glasgow as the frontrunners.
Success
Despite being in second place heading into the weekend, I still make Newcastle the favourites to retain their crown. Until anyone proves otherwise, it's hard to back against a team with so much success in recent seasons.
They, to me, are Manchester United, if you finish above them in the table and don't win the league, you'll be pretty unlucky.
Leicester lead the way and you have to wonder if this might be the year for British basketball's oldest club? But it's easy to look at them and wonder how they are 11-1 and top of the league.
I mean they lost their inside scoring punch (and the league's best rebounder) to a season-ending injury and they are shooting less than 30 per cent from behind the arc.
Not a great combination and two stats you think would be a hammer-blow to their title chances and yet they only have one defeat.
But if you give up less than 70 points per game, then you have enough defence to cover any problems you may have at the other end of the court. If my memory is correct Sheffield won the title in 1995 despite having the lowest scoring offence in the league.
Oh, and Drew Sullivan is pretty damn good, just in case there was anyone out there who hadn't yet figured that one out! For Leicester to top the Eagles, though, you figure they'll need to find some more consistency from their backcourt.
The same appears to be true for Surrey, their defence has covered a league-worst 26 per cent from behind the arc, but at some point they are surely going to have to shoot the ball better if they are to keep up the charge.
They do look to have some great chemistry and that can take you a long way in the BBL, particularly when the season can start to grind in February and March.
Firepower
Perhaps the two most interesting title contenders for me are Plymouth and Glasgow.
If you'd asked me pre-season who I thought were most likely to push the Eagles, apart from ducking the question because I hate making pre-season predictions, I'd have gone for Plymouth.
Experience in the BBL cannot be underestimated and Plymouth have that in spades, not to mention one of the best home court advantages in the league. Having let Anthony Rowe go to Leicester, I do have concerns about their depth, but with Mike Ojo, Jeremy Bell and Drew Lasker they have great pace and firepower in the backcourt.
Colin O'Reilly is a real 'glue' guy, capable of putting up big numbers, but also very adept in doing whatever his team needs. And in Liam Potter and Matt Schneck they have a real presence inside as well. Certainly all the pieces you need and if it is true they are bringing Jamal Williams back, then that could well answer my depth concerns.
Glasgow started the season sluggishly, but have bounced back with four wins on the bounce, including winning away to Plymouth and Surrey last weekend. And like Plymouth, they won't lose too many at home this season.
Of course, GB Olympian Kieron Achara only signed a short-term deal in Scotland initially and if he were to get a big-money offer abroad and leave, that would surely impact on the Rocks' chances of challenging over the long haul of a BBL season.
I'm pretty sure I did a similar piece at a similar time last season and found questions for all the contenders leaving Newcastle as the de facto champions.
That turned out to be a pretty good pick, so until I see some chinks in the champions' armour, which I haven't thus far, I'm not inclined to pick against them.