Final four
Daniel Routledge looks forward to the semi-finals in the race for the BBL play-off crown.
Last Updated: 02/05/12 2:25pm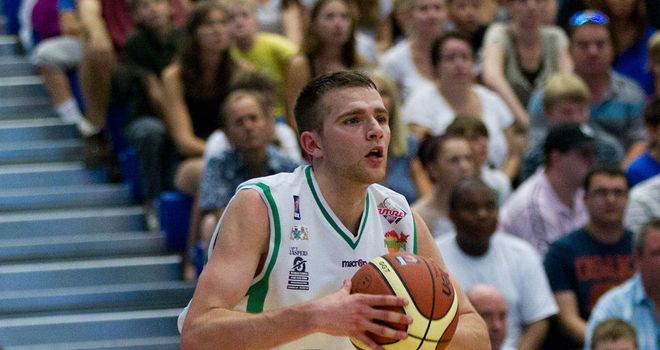 And then there were four. After some intriguing quarter-final match-ups, the race for the play-off crown reaches the semi-final stage this weekend.
At the top end of the seedings there were no real surprises, with Newcastle and Leicester both through by 40+ points on aggregate. But in the middle seeds, higher ranks teams saw their seasons end last weekend.
I hesitate to call them shocks, as despite the seedings I think you could have made a cogent argument for both Glasgow and Cheshire going into their quarter-finals. Indeed I actually expected the Rocks to go through to the semi-finals, such was their finish to the season compared to Plymouth's.
The Raiders' defeat means that James Jones will now not become the second man in BBL history to make it to five consecutive play-off finals, meaning Alan Cunningham's record of eight straight is likely to be safe for at least the rest of this decade.
The Jets result I didn't pick, because I thought over two legs their lack of depth, particularly as they were back-to-back games, would be their undoing. But credit to John Lavery and his squad for overcoming the Wolves in a tight affair.
I did wonder if they'd missed their opportunity when they let a 15-point lead slip in the first leg to tie 80-80, but they had enough down the stretch of the second game to go through by 10 points in the end.
Along with Leicester, they have been the form team in the BBL over the last month of the season and John certainly deserved his Coach of the Month award for April.
Their 'reward' for beating the Wolves? Two semi-final matches with the Newcastle Eagles! Not much of a prize that. Some had wondered whether taking the last few games off might leave the Eagles a little rusty, but they absolutely smashed the Heat in the first leg of their tie, with Joe Chapman and Paul Gause tossing in three-pointers for fun. They answered that question with a resounding no!
Seedings
This match-up made me recall a conversation I had with Tony Garbelotto a few months ago on the way to a game in Glasgow. He suggested the realignment of the seedings between quarter-final and semi-final should be scrapped. So if you beat a higher seed, you assume their position.
So in this situation Cheshire would play Leicester rather than Newcastle. Given how well Leicester are playing right now, I'm not sure that's a much better prospect for the Jets, but it would certainly seem something of a reward for a seventh or eighth seed if they upset the odds.
I'd never really given it any thought before, but it is an interesting discussion to have. In this situation I suspect fans of all four clubs would have preferred it. It would mean much easier travel itineraries for Cheshire-Leicester and Newcastle-Glasgow. But that is a fluke of geography I guess.
As well as they have been playing, it would still surprise me to see the Jets at the NIA in a couple of weeks' time. The Eagles have been so dominant, I can't imagine the final without them. The other tie is a bit of a pick 'em game for me, I could argue for both Leicester and Glasgow making it through.
I don't think there will be many points between them come Sunday evening, but I'm not confident enough to pick who will have more!
And I guess you can't be right all the time, my lock for MVP Ayron Hardy ended up second in the poll. I stand by the arguments I put forward for him being the best player this season, but if I was to be wrong then I couldn't pick a better guy to be wrong for than Joe Chapman.
I had the pleasure of doing a couple of commentaries with him in the play-offs last year and he is a great guy as well as a fantastic player. Having come back from such a serious injury last year to put in the performances he has, I don't begrudge him this honour.