Not a Hard choice
Daniel Routledge says Ayron Hardy's all-round excellence has made him the BBL Player of the Year.
Last Updated: 24/04/12 11:17am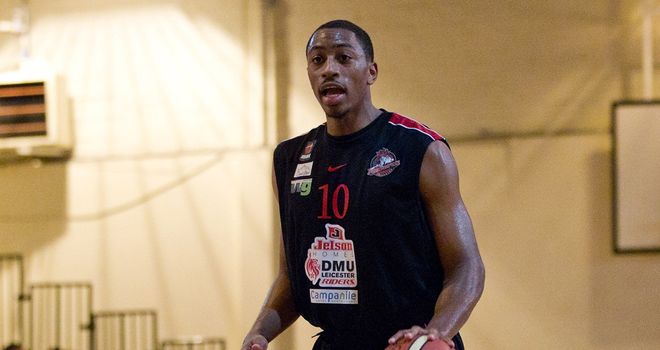 Now the regular season is over, it's the time of year that BBL coaches will be voting for the team of the season and, of course, the Player of the Year. I know who I'd be voting for.
Sometimes a player just overwhelms you with scoring, think Clyde Vaughan in 1990 with his 28 points per game. But my man has been the top scorer in only three league games.
Sometimes the Player of the Year is braggadocio, he's good and doesn't mind letting you know about it: John White (1997), Colin Irish (1993) anybody? But my man is as quiet as they come.
Sometimes he is there for every iconic moment of the season, with buzzer-beaters in every big game, Terrell Myers' league-winning shot in 1999 for example. But my man is probably, at best, option three on his team when it comes to the final play.
And sometimes it's not even clear who the MVP is, the 2007 Jeff Bonds/Brian Dux split decision for example. But my man is a no-contest, hands-down, why are we even discussing this winner.
If you've got this far and don't know who I'm talking about, then shame on you. If you got past paragraph one and didn't know who I'm talking about, that would surprise me too.
Everything
My BBL Player of the Year is Ayron Hardy.
The guy does everything and needs nothing to do it. He scores but doesn't demand the ball, he passes like a guard, rebounds like a forward, blocks like a centre and plays D on whoever you like.
He's one of the most versatile players you'll ever see. He'll bring the ball up and play point and then run back hard to guard the power forward, or he'll post up inside whilst marking a guard at the other end.
This year the BBL Team of the Week was basically Ayron Hardy plus four others every week. He's 11th in rebounding, one assist off leading the league (hello, he's a wingman?), one steal from topping that category (without gambling as much as the guy in first), second in shooting (68 per cent of nearly 300 shots is off the charts), and sixth in blocks.
Oh and did I mention Leicester use him as a defensive stopper? Or the back-to-back triple-doubles? Or the near quadruple-double? The guy is unreal. Now I have heard a couple of other names mentioned in relation to the award in Richie Gordon and Joe Chapman.
Richie is a fine player; he gets in foul trouble a little more than his coach would like, but he is great in the post, no doubt about it. He averages a few more points and rebounds than Ayron, but is nowhere near as versatile. Honourable mention yes, MVP no.
I love Joe, he's a phenomenal scorer, with indefinite range and the potential to blow you away in a couple of minutes. He certainly has some versatility with his post game, but is he even Newcastle's best player? I mean what about Charles? Or Thompson? That team is so good they can bring Paul Gause off the bench for goodness sake!
Chapman may be ahead of Hardy in points, but is behind him in steals and assists, which guards are supposed to be better at.
So no, there is no doubt in my mind, Ayron Hardy is the BBL Player of the Year.
Adversity
Coach of the Year? Now that is a discussion.
I tipped my hat to Tony Garbelotto last week, but his team still finished outside the play-offs so he can't be in that conversation. Sterling Davis did an unbelievable job in the face of adversity to get Glasgow to fifth, but for me the winner this year has to be one of the top four.
Plymouth had an impressive season, but you tend to remember what happened lately and they dropped to fourth in the final week when they should have finished second.
Paul James did a tremendous job with an unheralded squad at Worcester and deserves all the plaudits for doing so. It was a record-breaking season for the Wolves and their best ever by a country mile, but their lack of history makes that achievement hard to contextualise. And what about Rob Paternostro?
He got Leicester to their highest-ever league position (better than when he won the award in 2009), their best-ever win percentage and broke a host of other records at the league's oldest club, so he's got to be in the running. But ultimately he's not got any medals and even if they were to win the play-offs it would be too late for the vote.
Which leaves Newcastle's Fab Flournoy, who suffers from the Sir Alex Ferguson syndrome. Sure they did tremendously well, but they are the biggest club so what do you expect? However, he has won three trophies (so far) and won every game that mattered. For that, he just about edges it.
And finally...
What a game we had in our televised match this week, with Sheffield leading just once and trailing by as many as 21 in the second half.
Fortunately for the Sharks, they led at the only time it really matters, when the buzzer sounded, having secured a phenomenal comeback.