Jets take off
Daniel Routledge says the Jets look like a team that could scramble into the last BBL play-off spot.
Last Updated: 05/04/12 3:32pm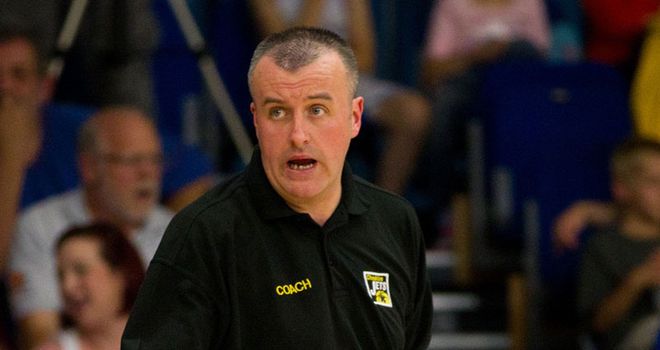 There was no doubt who the big winners were in the BBL last weekend and it wasn't any of the usual suspects.
Whilst three of the top four were slipping to defeats, the Cheshire Jets took centre stage, probably for the first time this season.
Going into the weekend the Jets were second-from-bottom having not been above the play-off line in six weeks.
They ended it with a two-point cushion in the final play-off berth thanks to impressive victories over the two sides now just above them in the table.
They attempted to make that three wins in less than a week on Wednesday night with a trip to Leicester and, having been at that game, I have to say they weren't that far off achieving it.
In the end, perhaps the lack of depth, particularly when Adam Brown picked up a fourth foul early in the second half, and some great play from Cameron Rundles and Drew Sullivan did for them.
But given Leicester have absolutely handled them for basically all but one quarter in the previous three meetings this season, it was a mark of their recent improvement that they were right there until the final few minutes.
Their first half shooting was off the charts, but credit the Riders for only being three down at the break in the face of such excellent shooting by the Jets.
Momentum
Having seen John Lavery's side up close twice in the last few days, they have the look of a team with enough momentum to scramble into at least that final play-off spot.
I like John, I think he's done a decent job with what he has and his seemingly relaxed attitude in the face of whatever is thrown at him is always intriguing to watch. The Jets have a great history of giving former players a chance at the coaching gig and it's served them really well, so it's nice to see John doing a good job too.
I like their team too, Adam Brown and Matt Schneck are archetypal BBL players in their positions, Colin O'Reilly is the sort of guy every team needs and Bill Cole must be one of the most underrated players in the league.
Kai Williams has been a difference-maker for the Jets since he joined them too, their real problem is depth. Take a look at minutes-per-game and four of the top six players in the BBL are Cheshire starters.
There entire starting five are in the top 13 in the league in terms of MPG, no other team has more than two in that list. That has got to wear you down at times.
However, in order for me to put them down as a play-off lock, I'd have to rule out the Lions, which is really hard to do given the quality of their roster.
Slump
I'd have the Lions down as a team to avoid in the post-season if I were a BBL coach, such is their firepower and athleticism, but with just one controversial win in the last 11 games they might not even make it. It's a slump in form that has me scratching my head. How is a team that good not winning? I certainly don't know.
The Lions have the Raiders twice as well as the bottom two in their last five, the Jets, on paper, have a slightly more difficult finish with Sheffield and Glasgow at home and a road trip to Newcastle coming up. Looking at the schedule, you'd have to say the decisive game will be the Jets trip to Milton Keynes next Friday.
Given the head-to-head series will be decided, and with it the tie-breaker, it looks almost like a play-in game as far as the play-offs go.
And before Mersey fans get on to me for looking past the Tigers, I'm afraid I just can't see them scrambling above the line. They've a tough final four games and having lost the head-to-heads to both Cheshire and Milton Keynes, I can't see them winning enough to make it. It's hard for me to come to that conclusion because I really like and rate Tony G as a man and a coach, but I just can't see it happening.