Depth charge
Daniel Routledge previews an explosive BBL Cup final featuring two of the best squads around.
Last Updated: 20/12/11 11:31am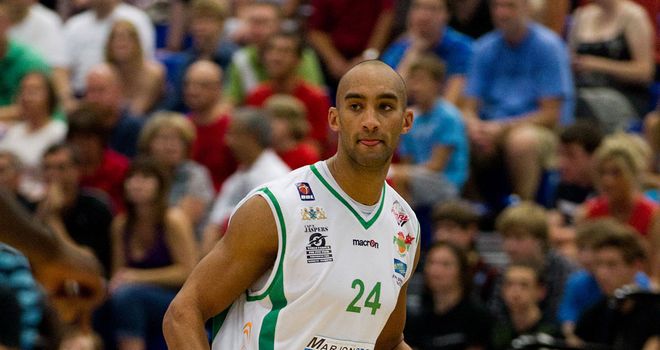 So next month's Cup Final line-up has been decided, with Plymouth securing their place over the weekend to take on Newcastle.
It promises to be a mouth-watering match-up with the Eagles looking to get back to winning ways after a rare season without silverware and the Raiders gunning for their second major title since joining the BBL in 2004.
Watching the Raiders on Sunday left me very impressed. Thanks to their stunning 28-point win in the first leg, I know I didn't see the best of them, they did what they needed to do, but I came away from the Pavilions wondering if they might be one of the deepest teams ever in the BBL?
There is no weakness in the starting line-up, with MVP Jeremy Bell and Michael Ojo in the backcourt and Lehmon Colbert, Anthony Rowe and Paul Williams up front.
Bell is, well Bell, and looks every inch back to the form that saw him lead the BBL in scoring last term. Ojo had a great game knocking down shots from everywhere before his somewhat bizarre and undeserved dismissal.
And several BBL coaches have suggested the frontline is as good as anything in the league. I like Williams inside, he is a solid post player, maybe not the most spectacular on the team, but dependable and reliable in the low block, the sort of guy every team needs.
Respect
Colbert had a tremendous weekend and clearly the lengthening of the three-point line has not impacted on his range in any way. He's a tough cover because you have to respect his jump shot.
Rowe seems to get better every time I see him, strong in the post and he is virtually automatic with the 15 to 17-foot jumpers at the top of the key. No-one will be happier to get his hands on some silverware than the Raiders' captain and what a perfect story that would be for the local boy to lift the cup for the team he supported as a kid.
And then there is the bench which on Sunday comprised of Anthony Martin, James Jones, Thomas Jansauskas and Jamal Williams. Williams didn't play as he only joined the team on Friday, but what an addition that will be for Gavin Love.
How did it get to December without someone snapping him up? I loved watching him last season, he is deceptively good and I thought he was integral to what the Tigers achieved.
All four of those guys have started in the BBL for other clubs, with two of them starters in last year's treble winning side. It's an amazing luxury to have that much quality off the bench.
Quality
Will it be enough to beat the Eagles? Well, who knows, if there is one team I wouldn't bet against in a big game it is Newcastle. The core nucleus of that team has been together for so long and won so many medals, they just know how to get it done.
If a big shot needs making, Charles Smith is usually your man, a rebound needs grabbing and Fab is there, a steal and Bridgey is in the pass lane. They just always seem to get what they need, when they need it. The newcomers this year Paul Gause and Andy Thomson are both top quality as well.
It certainly looks like a hard one to pick, so I'm looking forward to it already.
The one thing that is guaranteed is a fantastic atmosphere at the NIA. The Cup Final is always a great day out and Newcastle and Plymouth both have fantastic travelling support - two of the best in the country - so it should be a cracking day.
It will be a hot ticket for sure, but if you can't make it to Birmingham, the Sky Sports cameras will be there to bring you all the action live.
Consolation prize for the Wolves in the semi-final was winning the second leg and Coach Paul James was philosophical afterwards. Chatting to him he said he couldn't be mad with his team for the 28-point first leg defeat, Plymouth were just that good on the night.
And he was pleased his guys at least responded with a victory in the second leg. I think they are a little ahead of the curve in terms of their BBL ambitions, so PJ deserves a lot of credit for what they've done this year. They head to the other end of the country this weekend to take on Newcastle in a first-versus-second clash in the Championship.
No-one has beaten the Eagles so far in the league and few ever win in the Northeast, but the Wolves should have as good a chance as any to do so.