Lions court short
Milton Keynes may have the BBL's top marksman, says Daniel Routledge, but they are still struggling.
Last Updated: 29/11/11 1:53pm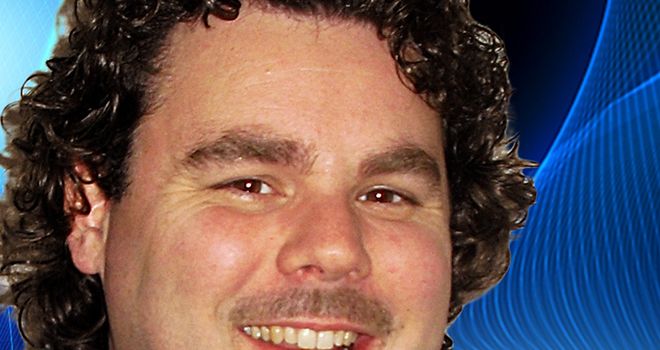 Our live game this week sees us in Milton Keynes where we get our first look at the Lions as they host Worcester Wolves.
Talk to any BBL coach about the Lions and the first two words out of their mouth will be Demarius Bolds.
I've seen a lot of Bolds since he joined the Lions halfway through last season and if I was a BBL coach I'd have nightmares trying to work out how to guard him.
As well as leading the league in scoring, he tops the charts in steals and is fourth in assists, so he makes a big difference at both ends of the floor.
With a weapon like that on their team, you wouldn't expect the Lions to be second-bottom in the table. Talking to coach, Mike New, it is his team's lack of consistency that has been frustrating him the most.
A glance at their results shows exactly what he is talking about. Saturday's three-point defeat to Glasgow was just about their only close game of the season. All four of their wins have been by at least 16 points and their six defeats have been by a combined 101 points.
With the Wolves in spectacular form this season, let's hope the good Lions turn up tonight!
Success
What it does serve to show is having the best scorer doesn't guarantee success in the BBL and it got me thinking, how often has the league's best scorer been on the league's best team?
Answer: Once! Amazingly only Trey Moore in 2004/05 has topped the scoring charts and collected a league winners' medal.
Compare that to eight footballers who've won the Premier League and Golden Boot in the same campaign and don't forget the Premier League started after the BBL, so that amounts to one almost every other season.
In checking that stat, my trip down leading scorers' memory lane from Jeremy Bell to Marcus Gaither, via John McCord, Tony Dorsey, Clyde Vaughan and even Ken Nottage, reminded me of a conversation I had with Leicester's John Griffin before last week's televised game.
He pointed at the 'Sharks' Legend' banners hanging in EIS - nice touch by the way, more BBL clubs should do that - and said 'Did Terrell Myers play for Sheffield then? He played for my dad at St Joe's'.
Myers, the BBL's top scorer in 1999/2000, was at St Joseph's University in Philadelphia when Griffin's dad was the head coach. Small world.
Thrillers
What a weekend we've just had in the BBL, with thrillers almost everywhere you look! If you leave out the Newcastle-Plymouth game, there were five matches separated by a combined total of 13 points.
Durham accounted for nine of those points with two tough losses. Dave Elderkin's new boys are clearly competitive, but just struggling to get over the line. Glasgow kept up their title challenge by overcoming a 13-point fourth quarter deficit to win at Milton Keynes.
That is an impressive comeback, but what about Sheffield? The Sharks were also 13 down in the last ten minutes, before Nate Reinking hit the game-winner in the dying seconds.
Both great recoveries, but comeback of the weekend has to be Leicester. 21 points down in the second half, Riders ended up with a shot to win against Newcastle in the cup semi-final first leg.
In the end it finished as a 90-90 draw with all to play for in Friday's return match on Tyneside. I was at that game and must give credit both sets of fans for creating the best atmosphere I've experienced this season.