NBA: Spurs win again
San Antonio move one game up against Oklahoma
Last Updated: May 30, 2012 11:22am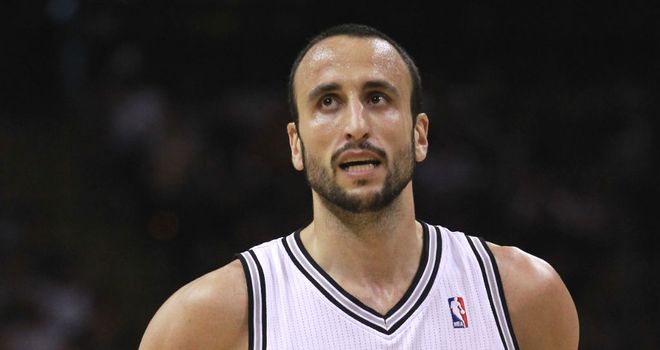 Manu Ginobili: Scored a team-high 26 points off the bench
The San Antonio Spurs stretched their win streak to 19 games with a 101-98 victory over Oklahoma City on Sunday.
The experienced Spurs trailed by nine after three quarters, but kept their cool to move 1-0 up of the best-of-seven series in Western Conference Finals.
Manu Ginobili scored a team-high 26 points off the bench, and Tony Parker added 18 as San Antonio outscored the visiting Thunder 39-27 in the fourth to pass a rare post-season test.
Perfect
The red-hot Spurs remain perfect in the post-season with nine victories and have now tied the 2001 Los Angeles Lakers for longest win streak between the regular season and playoffs.
Kevin Durant netted 27 points and 10 rebounds for Oklahoma City, who defeated the past two NBA champions in their previous rounds and were in good shape to move ahead of San Antonio before getting blitzed in the fourth.
Three-time defending scoring champion Durant managed no field goals in the last 16-plus minutes of the game.