MLB: Boston Red Sox take 3-2 World Series lead back to Fenway Park
Last Updated: 29/10/13 11:54am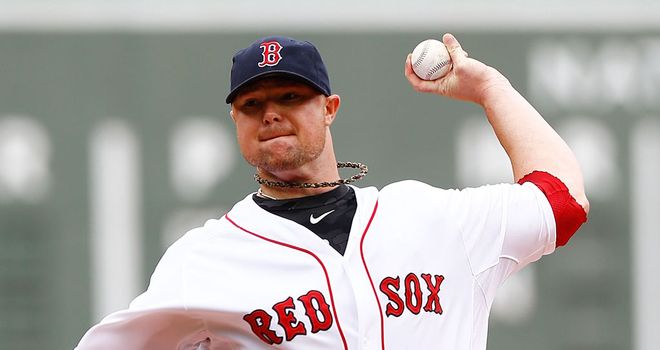 Jon Lester: Win for Boston lefty in Game Five means Red Sox need one more win
The Boston Red Sox are one game away from World Series glory after a 3-1 win over the Cardinals in Game Five in St Louis.
Jon Lester starred on the mound for the Red Sox, who made their move in the seventh inning and can now seal their eighth championship on the home turf of Fenway Park on Wednesday night.
Lester surrendered only four hits in 7 2/3 innings and lasted long enough to take the win after David Ross and Jacoby Ellsbury batted in runs in the top of the seventh to break a 1-1 tie.
David Ortiz had given Boston a first inning lead with a double off Adam Wainwright, who eventually gave up all three runs and struck out 10 batters.
Matt Holliday levelled the scores in the bottom of the fourth with the game's only home run and the only damage off left-hander Lester.
He handed the ball to closer Koji Uehara with four outs remaining and the Japanese star proved impossible to get away, striking out two and needing only 15 pitches to finish things off.
"The fact is we're going home," Red Sox manager John Farrell said. "Going back to a place that our guys love to play in, in front of our fans.
"This atmosphere here, these three games, has been phenomenal. We know it's going to be equal to that, if not better. And we're excited about going home in the position we are."