MLB: Andy Pettitte made a triumphant farewell to MLB as the Yankees down the Astros
Last Updated: 29/09/13 11:52am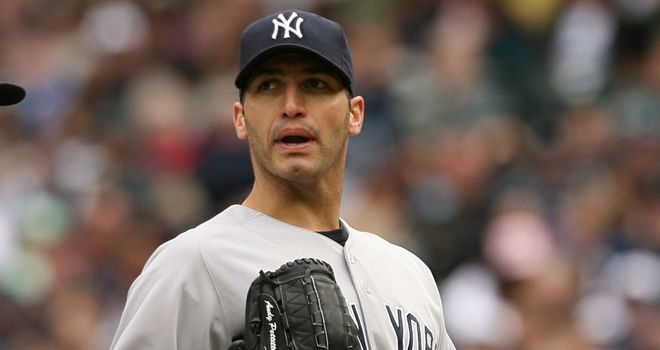 Andy Pettitte: Farewell to Major League Baseball after 18 stellar years
Andy Pettitte made a triumphant farewell to Major League Baseball, the 41-year-old southpaw pitching a complete game on Saturday as the New York Yankees defeated Houston 2-1.
Pettitte, who spent 15 of his 18 seasons with the Yankees, threw 114 pitches in his first complete game since 2006 which was the last of his three seasons with his hometown Astros.
Allowing only five hits while striking out five batters and surrendering only two walks, Pettitte finished 11-11 in his final season for the 256th triumph of his career before walking off a major-league mound for the final time.
Pettitte never finished with a losing record in any season thanks to the victory.
All the runs the Yankees needed came across home plate in the sixth inning. Robinson Cano hit a run-scoring single, and a throwing error by Houston catcher Matt Pagnozzi. produced the deciding run.
The Astros saw their team-record losing streak stretch to 14 games, making them only the third club since 1970 to lose 110 games in a single season.
Elsewhere, the Texas Rangers extended their winning streak to six with a 7-4 victory over the Los Angeles Angels at Rangers Ballpark.
Texas (90-71) came into the game behind both Tampa Bay and Cleveland in the race for the American League's two wild-card spots and moved level with the Rays after Tampa fell to Toronto.