John Farrell hired as manager by the Boston Red Sox
The Boston Red Sox have hired John Farrell as manager as they look to bounce back quickly from an awful 2012 season
Last Updated: 21/10/12 11:15am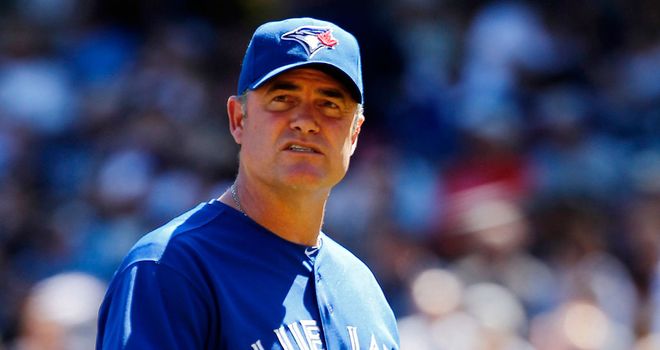 Farrell makes the move from Toronto after the two franchises agreed a compensation deal over the remaining year left on his contract.
The 50-year-old spent four seasons at Fenway Park - 2007-2010 - as a pitching coach and he was in the running to replace Terry Francona when he quit at the end of the 2011 season.
Boston eventually opted for veteran manager Bobby Valentine, but that proved to be a poor move as Valentine oversaw one of their worst seasons in recent memory, a 69-93 record leaving them 26 games adrift of bitter rivals the New York Yankees.
As well as yet to be confirmed financial compensation, the Red Sox are reported to have sent infielder Mike Aviles to Toronto with Adam Lind heading to Boston to save the Blue Jays more salary.
Los Angeles Dodgers third-base coach Tim Wallach was first to interview for the position, followed by New York Yankees bench coach Tony Pena, San Diego Padres special assistant to the general manager Brad Ausmus and Baltimore Orioles third-base coach DeMarlo Hale.
But Farrell and Red Sox assistant general manager Mike Hazen used to run the Indians' farm system together and he also has a strong relationship with current general manager Ben Cherington, giving him a big advantage in the race for one of the sport's most prestigious positions.