Oscar Pistorius trial extended to May 16 as week's recess is agreed
Last Updated: 23/03/14 10:33pm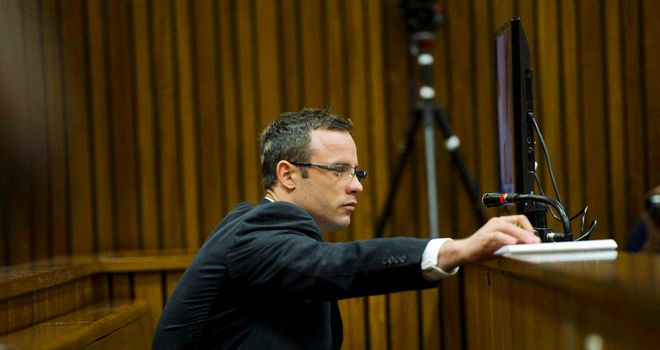 Oscar Pistorius: Denies murder charge
Oscar Pistorius' murder trial will now run until May 16 after all parties agreed to a week's recess early next month.
The Paralympian is standing trial in South Africa accused of murdering his girlfriend Reeva Steenkamp in February last year.
Proceedings began on March 3 and will now break for a week from April 7, a statement from the court authorities said.
Pistorius admits shooting dead Ms Steenkamp but denies premeditated murder, claiming he mistook her for an intruder.