Mounting worries cast shadow over Moscow World Championships
Last Updated: 09/08/13 11:32am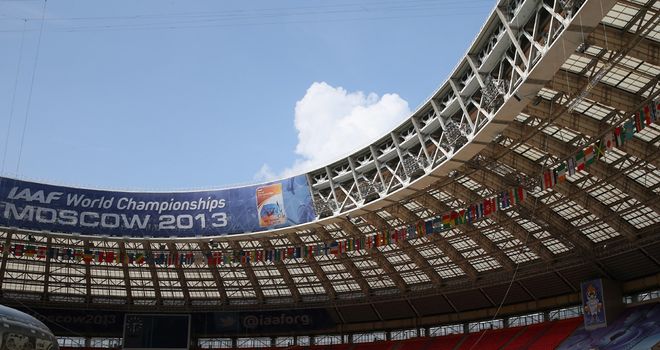 Luzhniki Stadium: Has reduced in capacity for the World Championships
Failed drugs tests and fresh worries over ticket sales mean stunning efforts on the track are required at the World Athletics Championships that start in Moscow on Saturday.
The IAAF argues Russia's athletics heritage - lying second behind America in the all-time medal table - makes Moscow a worthy host city, but organisers have faced increasing difficulty.
More than 40 Russian athletes are serving doping bans and it remains unclear on whether the Luzhniki Stadium will be full for the duration of the championships.
Speaking to Sky Sports News about the lack of interest in the event, Valentin Balakhnichev, president of the Russian Athletics Federation said: "It's a big problem for our country, especially Moscow."
The 70,000-seater stadium has been reduced in capacity to 50,000 seats, and while worries mount, former world 200m champion Frankie Fredericks is certain good performances on the track will outweigh any issues.
Talking about fastest man on the planet Usain Bolt, Fredericks said: "I think he's such a phenomenon that we're happy to have him around and as long as he performs well, things will go well."