Shawn Crawford banned for two years by United States Anti-Doping Agency for failing to comply with restrictions
Last Updated: 18/04/13 11:50pm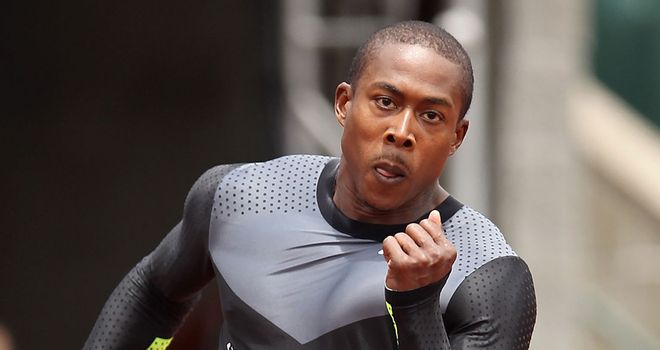 Shawn Crawford: Banned for two years
Former Olympic champion Shawn Crawford has been banned for two years by the United States Anti-Doping Agency for not giving full information about his whereabouts for out-of-competition drug testing.
Crawford, who won 200 metres gold in Athens in 2004 as well as a silver medal in Beijing four years later, incurred the suspension for his third such failure in 18 months.
In a statement, USADA said: "Crawford failed to comply with the whereabouts requirements and, as a result, accrued three Whereabouts Failures within an 18-month period.
"Under the USADA Protocol for Olympic and Paralympic Movement Testing and the International Association of Athletics Federations (IAAF) Anti-Doping Rules, both of which have adopted the World Anti-Doping Code ("Code"), the combination of three Whereabouts Failures within an 18-month period constitutes a rule violation.
"A Whereabouts Failure for National Testing Pool athletes includes failure to provide required quarterly whereabouts filings and/or failure to be available for testing due to inaccurate or incomplete information provided by the athlete."
The 35-year-old American's suspension started on Wednesday and he has subsequently had all of his results up until and including 17 November 2012 disqualified.