NFL wants you!
Ever wondered what American Football is all about?
Last Updated: 07/12/12 9:15am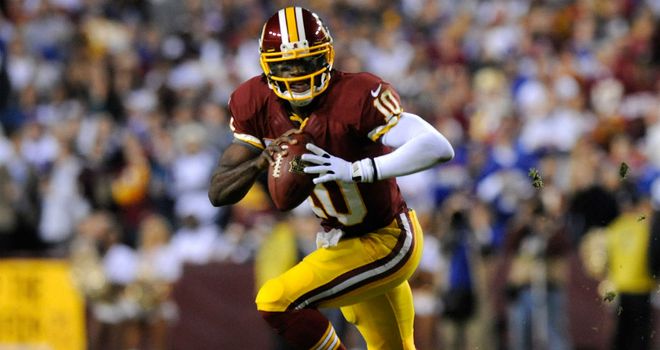 American Football Betting

American Football Betting

Bet with Sky Bet
This Sunday we want you to recruit your friends and family into the British Isles NFL community to experience the drama and spectacle of gridiron!
So get your defence and offence lined up, pick your quarter-back and sit back and watch Sunday's doubleheader show from 5.30pm on Sky Sports 2HD. Sunday's games sees the Washington Redskins host the Baltimore Ravens and New Orleans Saints travel to the Metlife Stadium in New Jersey to take on the NY Giants.
The doubleheader show goes on air at the normal time of 5.30pm but the second part of the show (starting at 5.45pm) will be dedicated to not only explaining the basic rules of this wonderful game but crucially, WHY people will enjoy watching the NFL.
During the first quarter we will dissect and explain exactly what is going on for newbee fans to give them a better understanding of how the game is played.
Former NFL full back Cecil Martin will be flying in from Chicago to help Kevin Cadle and Neil Reynolds with this special task, bringing his unique enthusiasm and insight to the job at hand.