NFL: Jim Caldwell confirmed as new Detroit Lions coach in place of Jim Schwartz
Former Indianapolis Colts head coach Jim Caldwell has been given the top job at the Detroit Lions.
Last Updated: 14/01/14 10:49pm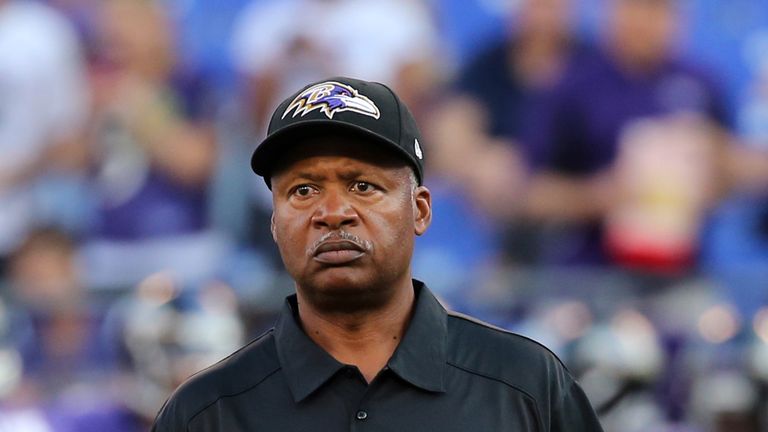 Former Indianapolis Colts head coach Caldwell succeeds Jim Schwartz, who lost his job after Detroit went 7-9 in the 2013 season.
Caldwell spent three seasons as Colts boss from 2009 to 2011, leading the team to a place in the 2010 Super Bowl where they lost 31-17 to New Orleans Saints.
The 58-year-old has spent the past two seasons as the quarterbacks coach and offensive co-ordinator with the Baltimore Ravens and he could help quarterback Matthew Stafford to unlock his potential.
"We believe Jim is the right man to lead our team and deliver a championship to our fans," Lions owner William Clay Ford said in a statement.
"We had a very specific plan and profile for our next head coach, and I am convinced that we found that man in Jim Caldwell."
Caldwell has also previously worked as the Colts' offensive coordinator, and quarterback Peyton Manning gave him credit for helping him improve as a signal-caller.
He was fired after Indianapolis went 2-14 in 2011 with Manning ruled out for the season after undergoing multiple surgeries on his neck.
After joining the Ravens, Caldwell helped boost their offensive unit and helped lead them to Super Bowl victory over San Francisco in New Orleans last year.