NFL Divisional round: Indianapolis Colts sign former New England Patriot Deion Branch
By Paul Higham Twitter: @SkySportsPaulH. Last Updated: 07/01/14 4:38pm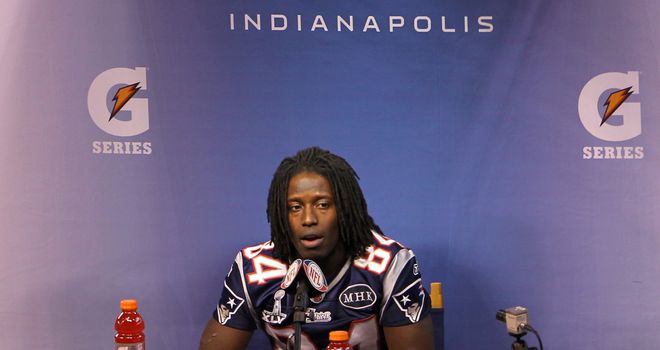 Former Patriots Deion Branch joins the Indianapolis Colts
American Football Betting

American Football Betting

Bet with Sky Bet
The Indianapolis Colts have announced the signing of wide receiver Deion Branch - just days before they meet his former team the New England Patriots in the play-offs.
The team say it is to add depth to the receiver corps, cynics will say Branch's main role this week will be to offer the Colts the inside track on the inner workings of Tom Brady and the Patriots offence.
Branch first worked out with the team back in December, but he has only now been added to the roster ahead of their divisional play-off trip to New England.
The 34-year-old, who lives in Indiana, spent seven seasons with the Patriots and was one of Brady's favourite targets during his spell, a fact which instantly sparked questions of the Colts merely signing him for inside information.
"We figured the questions were going to come up that we were signing this guy who spent some time in New England," said Colts coach Chuck Pagano.
"Is it just a coincidence or do you need the guy to help you win a football game and help your team? Every decision we make is based on what's best for this team and what gives us the best chance to win, and we think we have one heck of a football player."
Pagano insisted that other factors made the move a good one, including the fact Branch was a local and had already worked out for them late last year.
Other factors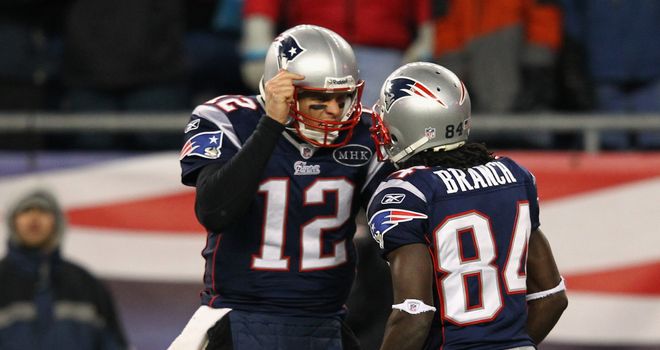 Branch knows plenty about Tom Brady and the Patriots
"We have a pool of guys in case you have injuries," Pagano added. "Deion was one of the guys we worked out.
"He's a local guy who lives in Carmel, he's in great shape, had a great workout and obviously he's a proven guy and played at a high level for a long time in this league.
"With him being right here in our backyard and us having some familiarity with him from just working him out, it just made sense to bring him on board at this point."
Branch is a former Super Bowl MVP with the Patriots, and has 518 career receptions for 6,644 yards and 39 touchdowns in three spells in New England and two over in Seattle.
With leading receiver Reggie Wayne out for the season, Colts QB Andrew Luck has been operating with a young group of wideouts, with TY Hilton the star of the show and Da'Rick Rodgers and Griff Whalen coming in after Wayne went down.
Branch can offer them some help in coping with the biggest game of their careers with his wealth of experience, as well as cluing up the defence about the best way to shackle Brady and company.
Branch has not played since 2012 though, so whether or not he would be able to take to the field in Foxborough should the Colts need him remains to be seen, but he will fill the gap left by Darrius Heyward-Bey who is out with a hamstring injury.