Miami Dolphins bullying scandal blown out of proportion, says Mike Ditka
Last Updated: 13/11/13 4:17pm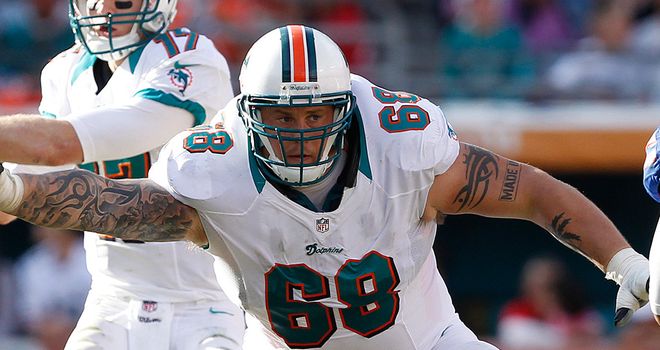 Richie Incognito: Suspended by the Miami Dolphins
American Football Betting

American Football Betting

Bet with Sky Bet
Former Chicago Bears head coach Mike Ditka has played down the Miami Dolphins bullying scandal and believes much of what has been said has been misinterpreted.
Miami has indefinitely suspended Richie Incognito over allegations of abusive behaviour towards his fellow offensive lineman Jonathan Martin.
Incognito says the 'abuse' was just banter - though he concedes that he took it too far - but the story has caused American sport to examine whether the case is indicative of a wider problem.
But Ditka, who won the Superbowl as a player and head coach at the Bears, said: "Do I think this was with malicious intent? No.
"These are guys, you know your brain has to go into gear before your mouth operates, and sometimes guys don't think before they do something.
"I thought it was a thoughtless act, I don't think there was anything racial meant by it, I don't care what was said or how it was said. I think these guys were friends.
"I've been around the game of football for a long time and I've never seen anything like this in a locker room. When I was a head coach maybe I didn't know some of the things going on but it bothers me a little bit when you say Joe Philbin is to blame for this because he's not.
"The head coach, I mean you're operating a football team, you're running an organisation, you've got a lot of people to worry about every day, that's the last thing you would even think would happen in your locker room.
"I don't know that anything could have been done on his part."