NFL: Arizona Cardinals Rashad Johnson loses top of finger against Saints
By Paul Higham Twitter: @SkySportsPaulH. Last Updated: 25/09/13 1:55pm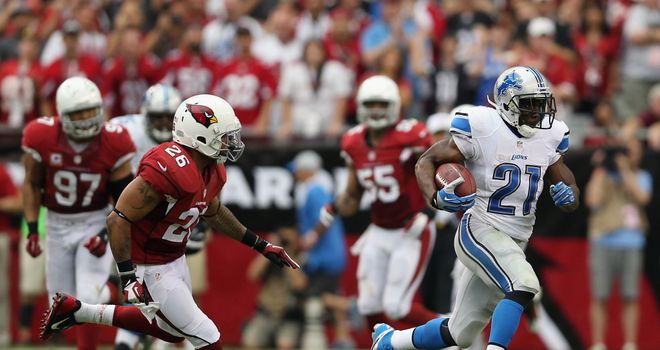 Safety Rashad Johnson of the Arizona Cardinals.
American Football Betting

American Football Betting

Bet with Sky Bet
Arizona Cardinals safety Rashad Johnson suffered one of the more gruesome injuries in recent NFL games as he lost the top part of a finger during the game against the New Orleans Saints.
Johnson hurt the middle finger of his left hand trying to tackle Darren Sproles on a punt return - after feeling his finger go numb and seeing blood on the gloves he was wearing, he went over to the sidelines.
The true extent of the injury was only revealed as doctors removed Johnson's glove to find a portion of his finger still inside and his bone exposed.
Surgery was needed to shave down his finger to the first knuckle, and yet despite this Johnson has still not been fully ruled out of returning to the field to play this Sunday.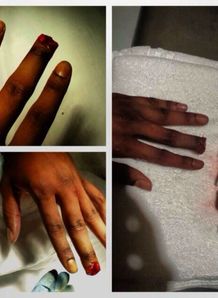 Picture from Johnson's Twitter: @49foyamind49
Johnson will need to be monitored to ensure he has not suffered an infection from his bone being exposed, but apart from that he seemed not too worried about losing part of his finger.
"To lose part of a finger, that's something you can't really just put back on," Johnson said. "It's something I have to adjust to. But at the end of the day, I've got nine more.
"Guys end up with bad biceps, bad shoulders, bad fingers. It's a part of the game that a lot of the fans don't get an opportunity to see.
"They think it's a fun game we get to go out and play, which it is, but it does requires high risk and that's something we have to accept. When our team needs us on the next Sunday, if we can play we need to dress up and do it. It's our job."
Johnson did say it was the most painful injury he has ever sustained, and he Tweeted out a picture to show the full extent of the injury soon afterwards.