NFL: New England Patriots lose Shane Vereen to injury; won't return until week 11 at earliest
New England Patriots running back Shane Vereen has been placed on injured reserve with designation to return.
Last Updated: 11/09/13 7:01am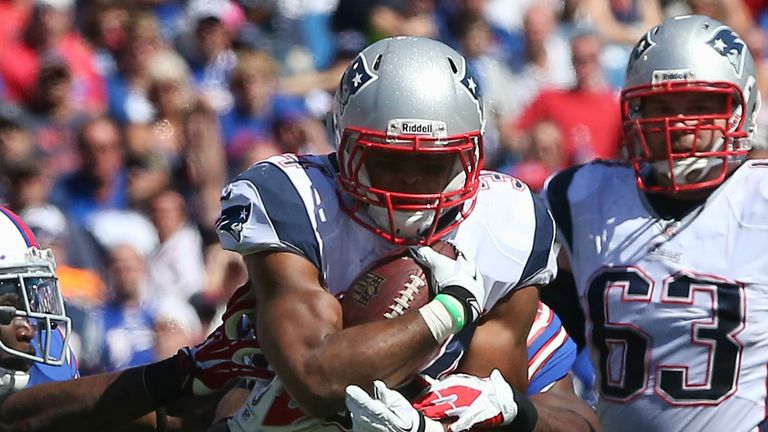 Vereen broke a small bone in his left wrist while piling up 101 yards on 14 carries during New England's season-opening win over Buffalo Bills.
Under league rules, the earliest Vereen can return from IR is his team's week 11 trip to Carolina Panthers (Monday, Nov 18). He would have been eligible to play in week 10 but the Patriots are on their bye.
The Patriots play on Thursday night in week two against New York Jets and are waiting on the fitness of wide receiver Danny Amendola (groin).
Meanwhile, Detroit Lions defensive tackle Ndamukong Suh was fined $100,000 by the NFL for his hit on Minnesota Vikings centre John Sullivan during the Lions' 34-24 win in week one.