NFL: Quarterback Vince Young signs for Green Bay Packers on return to NFL
By Paul Higham Twitter: @SkySportsPaulH. Last Updated: 06/08/13 5:44pm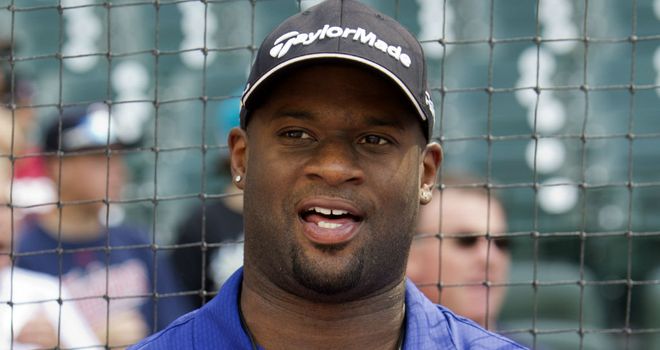 Vince Young: Another NFL chance with Green Bay
American Football Betting

American Football Betting

Bet with Sky Bet
The colourful headline-hitting career of quarterback Vince Young has taken another surprising turn after he signed a one-year deal with the Green Bay Packers.
The 30-year-old spent a year away from the NFL after being cut by the Buffalo Bills before the start of last season, and decided against joining the Canadian Football League.
Now he will get the chance to play behind one of the best quarterbacks in the league, Aaron Rodgers, and possibly even challenge for a back-up slot with neither Graham Harrell or BJ Coleman pulling up any trees in practice.
Young led the Texas Longhorns to the BCS Championship in college before being named as the Offensive Rookie of the Year in the NFL in 2006 following the Tennessee Titans' decision to pick him with the third overall pick of the Draft.
Off-field problems and a petulance in the locker room led to his demise in Tennessee, and a move to the Philadelphia Eagles failed to work out despite him joining what he called a 'Dream Team' alongside Michael Vick.
Talent
Still, Young has always had a huge amount of talent even if he has failed to make the most of it, and ever since being cut by the Bills he has insisted all he wanted was a back-up role behind an established quarterback.
Few are more established than Rodgers is at Lambeau Field, but Young could still be of use as both a back-up and training aid for the Packers' defence, given they face mobile quarterbacks Colin Kaepernick and possibly Robert Griffin III in their opening two games.
Young's own mobility at quarterback was his big strength and he could help his new team prepare for facing such threats early on in the season.
Just even being back in the NFL is a victory of sorts for 30-year-old Young, given all that he has gone through and how far his stock has fallen over recent years, so he will be happy just to be on the same field as someone of the calibre as Rodgers.