Matt Ryan is staying positive ahead of Atlanta Falcons' clash against Seattle
Atlanta Falcons quarterback Matt Ryan is not worrying about being winless in the NFL play-offs ahead of facing Seattle.
Last Updated: 10/01/13 10:58am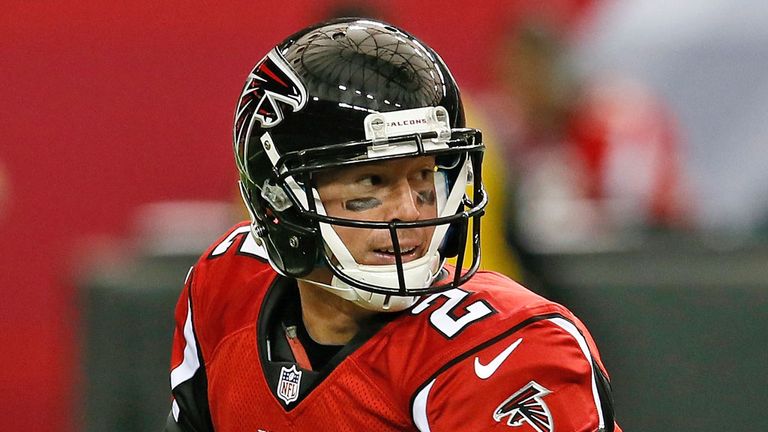 Ryan has thrown for less than 200 yards in all three of those games, connecting with three touchdown passes while being picked off four times for a QB rating of 71.2 - well short of his regular-season 90.9 rating.
The 27-year-old is not dwelling on his play-off form, though, focusing instead on trying to get the better of the rock-solid Seahawks defence at the Georgia Dome.
"I don't worry about it. I don't think about it," he said regarding his 0-3 record in post-season football. "My focus is for this locker room, for the guys and the coaching staff who are all together.
"We've worked really hard during the course of the offseason and through training camp and OTAs to give ourselves the opportunity to be playing this time of year, and we want to play our best football.
"Really, that's the only thing I'm worrying about. Trying to do whatever we can do to play our best football Sunday."
Roddy White and Julio Jones will provide Atlanta's aerial threat along with Hall of Fame tight end in Tony Gonzalez in Sunday's early and Ryan has every belief in his receivers.
"I feel more comfortable with the guys around me," he continued. "Having been in my second year with Julio now adds to that confidence level.
"Knowing Roddy and having played with him for five years, understanding him inside and out, and he understands me the same way, I think that helps."