NFL play-offs: Minnesota Vikings v Green Bay Packers at Lambeau Field
The Minnesota Vikings expect the coldest of receptions at Lambeau Field for their wildcard game against Green Bay.
Last Updated: 04/01/13 9:16pm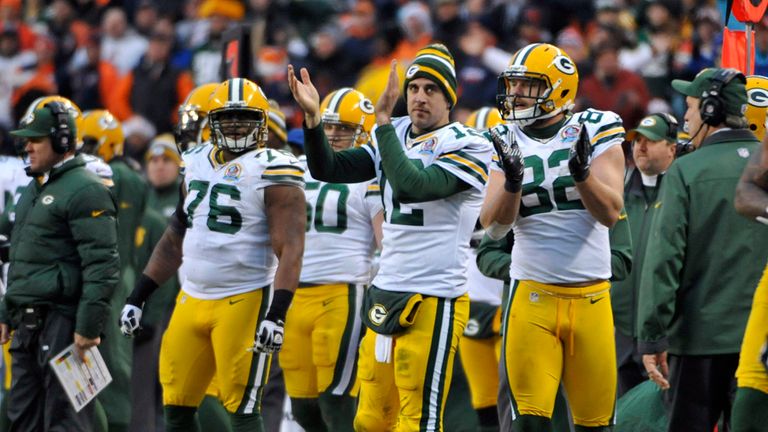 The Vikings only made it into the play-offs thanks to a final-game victory over their NFC North rivals last week, and that loss also saw the Packers miss out on a post-season bye.
Mike McCarthy's team have an instant chance for revenge though, and on their own freezing home turf as well in outdoor conditions that the Vikings have failed to win under in eight years.
That last win in sub-zero temperatures was a play-off win at Lambeau though, but with the Vikings without an outdoor win all season they have been opening all the doors and pumping ice cold air into their indoor training facilities in preparation.
Adrian Peterson will again shoulder the burden for the visitors, and although it is as simple as stop him and stop the Vikings - the Packers have been unable to do so in their two meetings this season with All Day gathering 409 yards.
"I think it's going to be the coldest one for me, I experienced a good one a few years ago in Chicago that was cold and very windy," said Peterson. "But Green Bay are going to be cold too!
"So it's just mind over matter and focusing more on executing your plays rather than on the weather."
Quarterback Christian Ponder is also nursing a sore throwing elbow, but that elbow probably has more rust on it than mileage as he has thrown for under 150 yards in six games this season and is hardly a prolific passer.
Of more concern to the Vikings is cornerback Antoine Winfield, who left last week's game with a broken hand and once he was off the field, Aaron Rodgers had a field day to finish up with 365 yards and four touchdowns.
The Packers defence has been a lot less convincing than their offence, so having Charles Woodson available again after so long out could be just the boost they need to start another run at the Super Bowl.
"It's play-off football," said McCarthy. "The door is open for the play-offs to begin.
"We're one of six NFC teams with the opportunity to go to New Orleans. That's what we're focused on. This is the time of year we live for and work for. Our players know what this is all about. It's the play-offs."