NFL: Cam Newton inspires Carolina Panthers past Oakland Raiders
The Carolina Panthers recorded their fourth win in their last five outings with a 17-6 triumph over the Oakland Raiders.
Last Updated: 23/12/12 10:57pm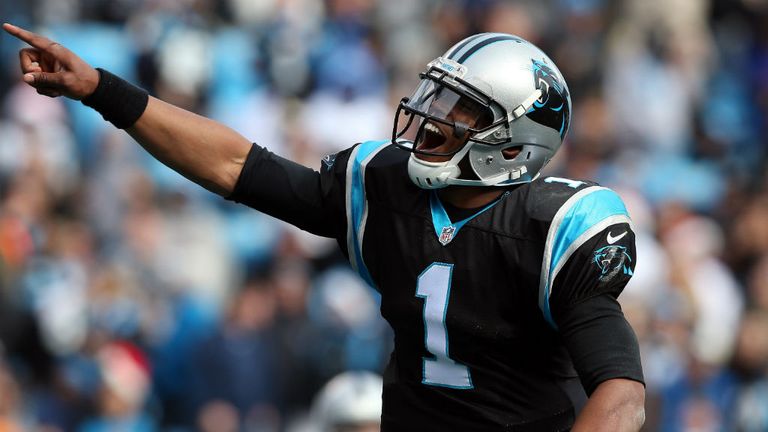 Quarterback Cam Newton threw for 171 yards and a touchdown and ran for 60 yards and another score as the Panthers came out on top in an ill-tempered affair that saw six unnecessary roughness penalties.
There was one called on the play that put Carson Palmer out of the game, the Oakland quarterback forced to the sideline with a back injury.
His replacement, Matt Leinart, struggled, throwing for just 115 yards in over three quarters. For the second straight week they relied on kicker Sebastian Janikowski to provide all their points, slotting over two field goals.
Carolina thought they had gone ahead when DeAngelo Williams went 76 yards to the end zone, only for the play to be called back for a hold by wide receiver Steve Smith.
However, Smith made amends soon after when he reeled in a 23-yard pass from Newton, who went in for a score himself from three yards out to make it 14-3 at the break.
The only disappointment for Newton - who saw his rookie record for passing yards beaten by Indianapolis Colts' Andrew Luck - was seeing his NFL-long streak of 176 passes without an interception snapped in the fourth quarter.
The turnover led to Janikowski adding his second field goal of the day to get Oakland within eight, only for Graham Gano to boot a 51-yarder with just under three minutes to play that put the game well beyond the Raiders.