NFL: Robert Griffin III 'ready to play' for Washington Redskins on Sunday
Washington Redskins quarterback Robert Griffin III is likely to return for Sunday's clash with the Philadelphia Eagles.
Last Updated: 20/12/12 8:47am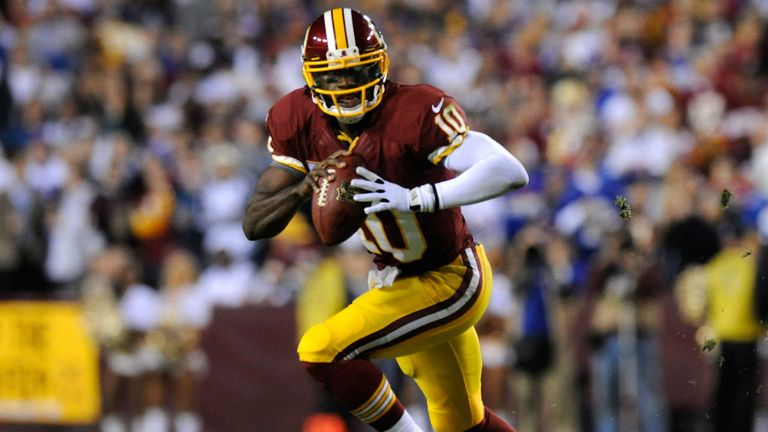 The rookie star missed last weekend's victory over the Cleveland Browns due to a knee injury picked up the previous week against the Baltimore Ravens.
Kirk Cousins deputised against the Browns, the second-stringer overseeing a victory that moved to Washington to the top of the NFC East standings at 8-6.
But Griffin, who has so far thrown for 2,902 yards, 18 touchdowns and only four interceptions in his first NFL campaign, is eager to regain his position as starter.
"I'm ready to play whenever they want me to play. So if it's this week, next week, next couple of weeks. Whatever they say goes, so I'll be ready," Griffin said.
Griffin was full participant in practice on Wednesday and although his status has not been confirmed for Week 16, Washington will be keen for the 22-year-old to return as they try and boost their hopes of a play-off place.