NFL: NFC East is always competitive – but will just the winners make the playoffs?
Last Updated: 31/08/14 12:48pm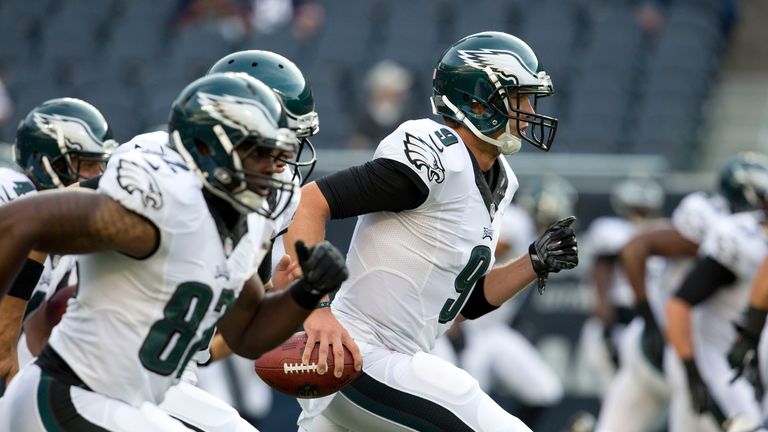 The NFC was turned upside down last season, as Philadelphia Eagles went from worst to first under the stewardship of new head coach Chip Kelly. In contrast, Washington Redskins went in the other direction, the defence of their division crown proving to be a disaster.
Indeed, only the Eagles managed a winning record at 10-6, with Dallas Cowboys finishing 8-8 yet again and New York Giants and Redskins both struggling.
NFC East prediction
1. Philadelphia
2. Washington
3. Dallas
4. New York
A more settled team and coach makes Philly the favourites, with Washington's offensive talents giving them a chance to challenge. Hard to see Dallas' D keeping them in enough games while the G-Men could struggle again.
This time around the focus is on the coaches and their quarterbacks, with all four franchises having major questions to answer for not only the next few months ahead but also their long-term future.
There are some new faces but also others who are no longer in the division - so can the Eagles rule the roost again despite the departure of DeSean Jackson (now in Washington)? The stats suggest they face a tough challenge - no team has won back-to-back titles in the NFC East since Philadelphia triumphed in both 2003 and 2004.
Philadelphia Eagles
Kelly enjoyed a superb start to life in the NFL – not only did his new team make the playoffs, they also caused serious headaches for their opponents with some clever offensive plays. Running back LeSean McCoy certainly enjoyed the offence put in place by the former Oregon head coach, rushing for a league-high 1,607 yards and managing nine touchdowns.
Quarterback Nick Foles also blossomed having beaten out Michael Vick and Matt Barkley to start under centre. He threw an astonishingly-low two interceptions, though the passing attack will be unable this season to call upon Jackson, who was released and signed for Washington. At least Jeremy Maclin is set to return from injury, while Darren Sproles adds another weapon on an already-loaded roster. The defence, though, may not be quite as explosive, despite the free agent acquisition of safety Malcolm Jenkins. Watching the Eagles should certainly be exciting at least.
Key man: Foles impressed under Kelly, including making an appearance at the Pro Bowl. But was that because of his talents, or the system put in place? It's time to find out, with Philly keen to discover if he is a player worth investing in for the long term.
Dallas Cowboys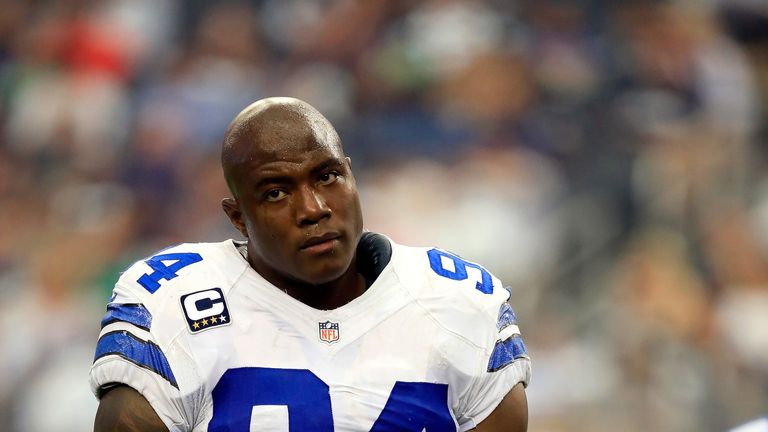 It has, as ever, been an interesting off-season in Texas. Owner Jerry Jones spent lavishly on the stadium but has also never been afraid to splash the cash on his playing roster, either. That has led to cuts being required to get under the salary cap, the biggest of which was the departure of the leader of their defence, DeMarcus Ware. As if his loss wasn't bad enough, Dallas have been dealt a serious blow in pre-season with linebacker Sean Lee suffering a serious knee injury that will sideline him for the entire campaign.
However, there is some hope for the Cowboys in the form of their offence, which is now under the stewardship of new co-ordinator Scott Linehan. Tony Romo should get plenty of time to locate star receiver Dez Bryant behind a solid offensive line, while running back DeMarco Murray could also prosper on the ground, provided Dallas aren't always playing catch-up due to their leaky defence.
Key man: Perhaps picking a head coach as a key man might seem a bit cheeky, but Jason Garrett is in the last year of his contract and despite being strongly backed by his owner, probably can't afford another 8-8 record if he wants to stay in his job.
New York Giants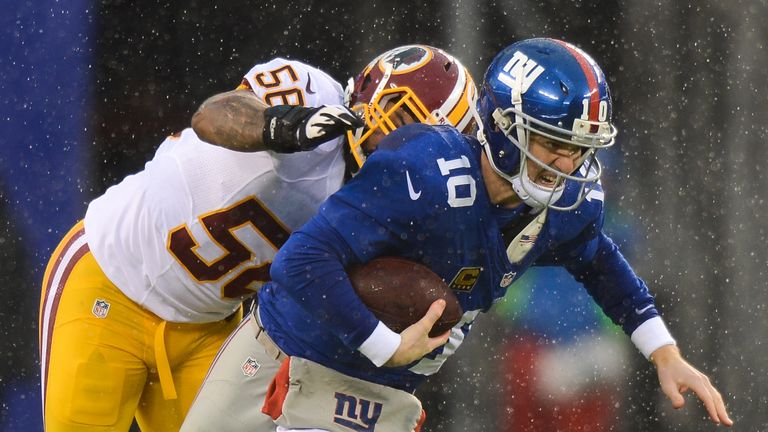 A losing season has led to a large turnover in players at the Giants, though veteran head coach Tom Coughlin remains in charge. Eli Manning endured a season to forget and while injuries didn't help the team's cause, there has been an effort made to strengthen the offensive line to help their two-time Super Bowl winning quarterback out. He will, though, also have to get used to a new style of offence under new co-ordinator Ben McAdoo.
Mario Manningham is back to work as part of a lively receiving group that is led by the nimble Victor Cruz, and Rashad Jennings has been paid handsomely, at least in running back terms, to come in and be the feature tail-back. Money has been spent – including on cornerbacks Dominique Rodgers-Cromartie and Walter Thurmond - and the Giants will be hoping their outlay will lead to them being back at the forefront of the division.
Key man: Manning set a record last year, though not one he really wanted. His 27 interceptions were a career-high, so he will be eager to bounce back and post more respectable numbers in 2014.
Washington Redskins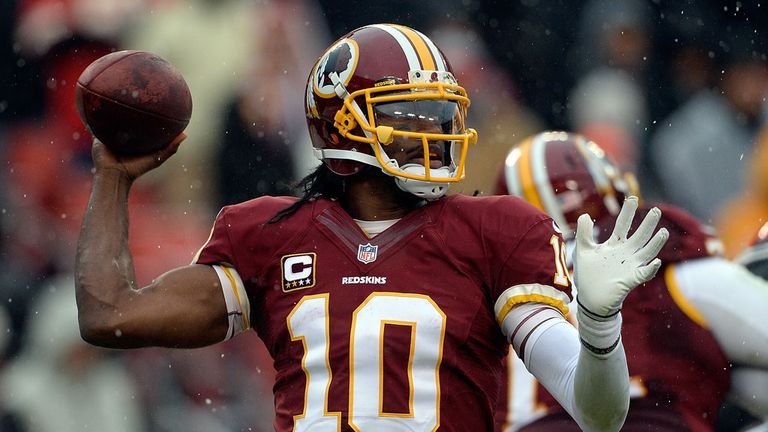 A 3-13 record was enough to see the Mike Shanahan era come to an end in the capital. Now Jay Gruden gets the chance to step out of the shadow of brother Jon and try to revitalise a franchise that has a playing staff that suggests last year was more an aberration rather than an indication of long-term issues. Quarterback Robert Griffin III will certainly be glad for a change of head coach as he looks to show the Redskins were right to give up so much to take him in the 2012 draft. The running game looks strong, but it will be an even more potent weapon if Griffin can get back to the sort of displays he turned in during his rookie year.
The defence gave up the second most points in the NFL, but there haven't been major changes on that side of the ball. Outside linebacker Brian Orakpo is entering the final year of his contract and he will get some pash rushing help with the selection of Trent Murphy in the second round of the draft, the earliest pick Washington had as they finally finished handing over selections to St Louis Rams.
Key man: It has to be Griffin. Just like the team he endured a tough season after so much success the previous year. His knee should now be fully capable of coping with both rushing and passing the football and he won't have been sorry to see the departure of Shanahan snr.