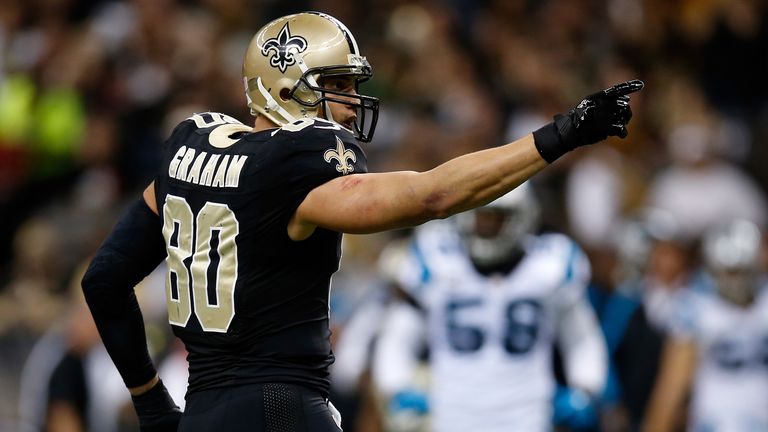 Tight end Jimmy Graham has avoided being placed under a franchise tag by agreeing a new deal with the New Orleans Saints.
Graham, who lost his battle to be reclassified as a wide receiver, will reportedly make $40m over the lifetime of the deal with $21m of that coming as guaranteed money.
The deal makes Graham the highest-paid tight end in NFL history, eclipsing the deal signed by Indianapolis Colts star Dallas Clark back in 2008.
Graham recently filed a grievance when he asked to be declared a wide receiver rather than a tight end to ensure a bigger payday under the franchise tag ruling, but his request was denied after Saints coach Sean Payton and general manager Mickey Loomis testified against him.
The former college basketball player led all NFL players with 36 touchdown catches over the last three years and he averages 90 catches, 1,169 yards and 12 touchdowns per season.
Graham said on Twitter: "It's official. I'm bleeding black and gold this season. Thank you WhoDatNation for all the support."