Draft guide
All you need to know about the NFL Draft ahead of the annual extravaganza in New York City on Thursday
By Alex Williams. Last Updated: 08/05/14 7:47am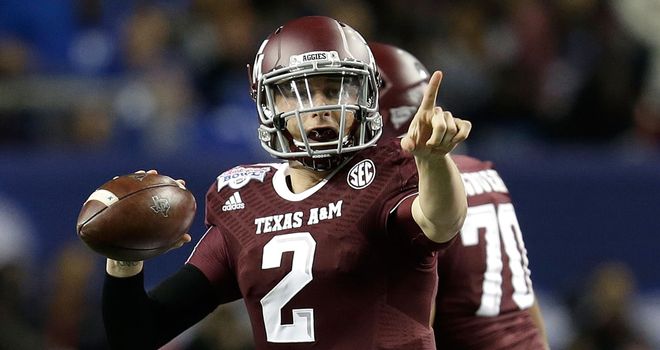 Johnny Manziel: Will be one the main points of focus in the 2014 NFL Draft
American Football Betting

American Football Betting

Bet with Sky Bet
Each spring the National Football League gathers in New York City for the most American of sporting events: the draft.
It is an idea which is almost without parallel outside the States, where schools and universities play a unique role in the development of elite sportsmen and women.
The top gridiron prospects are not tied to professional youth academies but amateurs competing for colleges, with only the most promising among them being selected for the professional ranks.
Here we give you a full rundown of the main themes to look out for when this year's draft gets underway on Thursday May 8.
Who can enter the draft?
Any player who is three years removed from high-school graduation age is eligible to enter the NFL Draft. This usually means they are in their third year of college and are almost 21 years old at the youngest. There are exceptions, such as former Houston Texans defensive tackle Amobi Okoye. The Nigerian-born player finished high school at just 16 and gained his degree from the University of Louisville at 19. He was drafted in 2007 and had just turned 20 by the time he made his NFL debut.
It is also common for players who have been playing college football for fewer than three years to be drafted due to the redshirt system. This allows colleges to give a player a year off – usually their true freshman season – in order to lengthen their college eligibility. Therefore, a 'redshirt sophomore' like Johnny Manziel is draft eligible despite his two-year college career.
There are rare examples of NFL players who did not come through the college football system, the most notable currently being San Diego Chargers tight end Antonio Gates, who was a basketball star in college and was signed as an undrafted free agent. Britain's Lawrence Okoye fits this description as well but he also went undrafted and was signed as a free agent.
Why is it so important?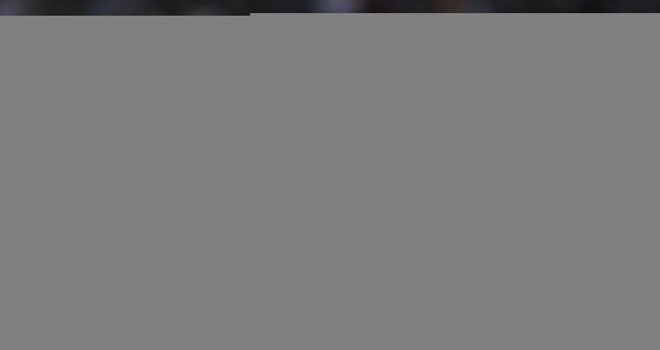 Ryan Leaf: Was in contention to be first overall pick in 1998
The draft is the building block of all NFL franchises. Each team gets one pick in each of the seven rounds, unless they have traded picks or are awarded compensatory selections. It is no exaggeration to say that getting a pick right or wrong can make or break an NFL team's chances of winning the Super Bowl in the subsequent years. 
Selecting the right player - as the Indianapolis Colts did when they picked Peyton Manning ahead of Ryan Leaf in 1998 - is critical. Would the Seattle Seahawks have won last year's Super Bowl if they had not identified Russell Wilson as a bargain in the third round of 2012? The New England Patriots' historic spell of success started when they found the steal to end all steals in 2000, selecting Tom Brady with the 199th overall selection. There are countless other examples.
Although its implications may not become clear until a few years down the line, a successful series of drafts, or even one marquee selection, can transform an also-ran into a championship winner.
How is the order determined?
The first 20 picks go to the teams which did not make the play-offs in the previous season The team with the worst record picks first, followed by the team with the second-worst and so on. If two or more teams have the same record then the one with the weakest strength of schedule picks first.
The final 12 teams pick according to where they finished in the play-offs - Wild Card losers (in reverse order of record), followed by the Divisional losers, Conference losers, Super Bowl runners-up and NFL champions.
If a team has traded away their draft pick, the team which has received it picks in the position the original team would have. This has ramifications at the top of this year's draft, with the St Louis Rams owning the No 2 overall pick after they received it in a trade with the Washington Redskins.
Rights and finances
When a team selects a player they secure the exclusive rights to sign him. If no deal can be agreed or if the player wants to play elsewhere his rights can be traded away. This happened in 2004 when Eli Manning was drafted first overall by the San Diego Chargers but refused to play for them, instead heading to the New York Giants for Philip Rivers and three draft picks.
Until the new rookie wage scale was implemented in 2011, teams had to offer huge amounts of money to top draft picks in order to secure a deal with them. Sam Bradford, the No 1 pick in 2010, signed a five-year deal worth over $80 million with $50 million of that guaranteed, putting him among the league's top earners before he had played a single down in the NFL.
Now top draft picks are not so well compensated as teams have a set amount of money - much less than the amounts paid to Bradford et al - to disperse to their draft picks over four-year contracts.
Prized positions
The top five picks are usually made by teams needing to turn their fortunes around after a bad season, so they choose to improve their roster in the most important position by drafting a quarterback. From 2001 until now, 10 of the 13 first overall picks have been quarterbacks.
Pass rushers and left tackles also feature prominently in the top five picks, although those deemed to be truly elite talents at less valuable positions are also picked towards the top, such as running back Trent Richardson (third in 2012) and safety Eric Berry (fifth in 2010).
Star in college, flop in the pros
There are subtle differences between college football and the NFL. Quarterbacks who play in specially-designed spread offences at the NCAA level can be exposed when they step up, which is why Tim Tebow was not viewed as an elite prospect and also why Manziel could slip out of the top five this year.
The other main difference is in size and athleticism. NFL players are some of the strongest, fastest and most powerful athletes in the world. Relatively slow and small college stars such as SEC Defensive Player of the Year Michael Sam, who is set to become the first openly gay NFL player, are likely to slide well down the draft boards despite their impressive production.
The big issues in 2014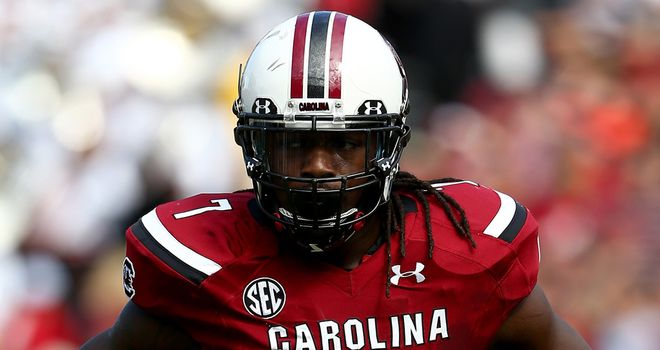 Jadeveon Clowney: Favourite to be drafted with the No 1 pick this year
As ever the major focus will be on the first five picks. For the second straight year the pick could well be a non-quarterback, the first time this will have happened since 1996-97. Defensive end Jadeveon Clowney is one of the most physically impressive prospects ever to enter the draft but his production in college was not what would usually be expected of a top overall pick.
The first quarterback taken - and which team takes him - will be another point of interest. Manziel is already one of the most famous sportsmen in America and will attract media scrutiny wherever he goes. Blake Bortles is the other quarterback who could be selected in the first few picks.
Pass rushers Clowney and Khalil Mack, wide receiver Sammy Watkins and offensive tackle Greg Robinson are viewed as this year's elite prospects. Sam and running backs Tre Mason (injury concerns) and De'Anthony Thomas (size concerns) are names to watch in the middle and lower rounds.