NFL 2014 preview: No change in the AFC East with the Patriots tipped to dominate again
Last Updated: 31/08/14 12:49pm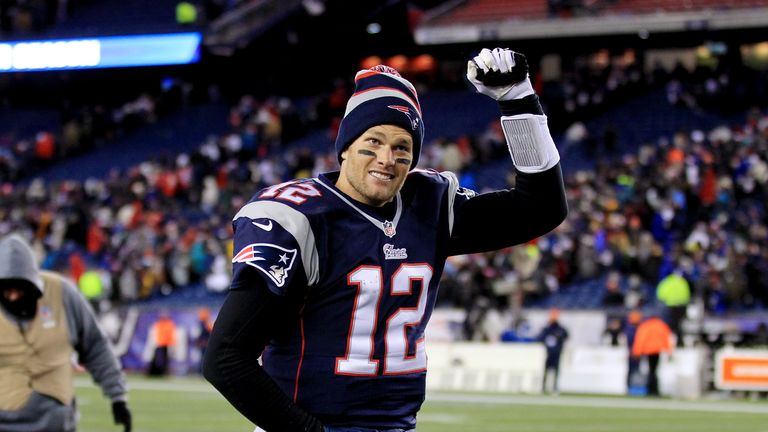 Again the AFC East will all be about the New England Patriots, as they look to have improved again while the rest of the division struggles to get their acts together.
The Pats have won five division titles in a row, and in a dominant spell they've take 11 of the last 13 while the Jets, Bills and Dolphins all failed to launch serious challenges to their crown.
AFC East prediction
1. New England
2. Miami
3. New York
4. Buffalo
A no-brainer for top spot as non of these look anywhere near to closing the gap on the Pats. Toss a coin for the next three as they've all got major questions to answer.
Tom Brady and Bill Belichick are back after coming so close to the Super Bowl yet again last year, and with a few tweaks to the squad could they go one step further this time around?
In New York, the Jets hit the headlines again at the quarterback position when they brought in Michael Vick and let Mark Sanchez leave the Big Apple – is Vick there just to support Geno Smith or to challenge for a start?
Miami has to try and make their bullying scandal a thing of the past while Buffalo spent big for a rookie receiver, but can their QB get him the ball?
New England Patriots
Just one Peyton Manning drive stood between Brady and a sixth Super Bowl appearance, and this year he could have his main man Rob Gronkowski back to full health, which would make a huge difference. If Danny Amendola stays fit, Julian Edelman maintains form, Kenbrell Thompkins fulfils his pre-season promise and new signing Brandon LaFell gets the usual Brady boost, they'll be a fearsome attack again.
The biggest improvement is on defence though, new cornerbacks Darrelle Revis and Brandon Browner could be impressive once Browner returns from a four-game ban. Jerod Mayo and Vince Wilfork's return to fitness also helps what could be one of the best Patriots defences for years.
Key Man: How do you pick anyone other than Brady, he makes everyone better. Depleted with injuries he still almost dragged his team to the big game last year, with a healthy set of weapons at his disposal he'll be tough to stop this time around.
New York Jets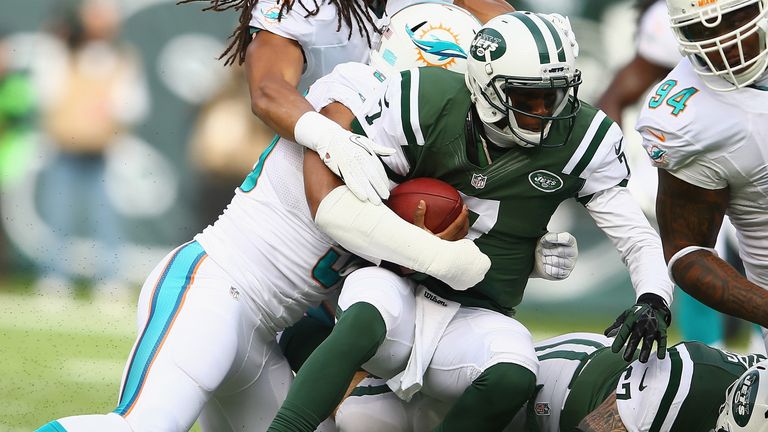 They love a QB controversy in New York, and there still looks to be a hint of one despite Mark Sanchez leaving, with no Michael Vick looming behind second-year man Geno Smith should he fail to set the world alight early on.
At least the Jets have added proven playmakers to an offence devoid of any last season, with Eric Decker a genuine No 1 receiver, although catching passes from Smith will be a big come down from Peyton Manning. Chris Johnson can also help at running back if near his best. Cornerback remains their biggest concern, especially with the lack of a serious pass rush.
Key Man: It all starts with the quarterback, now he has some help there'll be few excuses for Smith not to perform, with Vick prowling the sidelines as a viable alternative if he struggles.
Miami Dolphins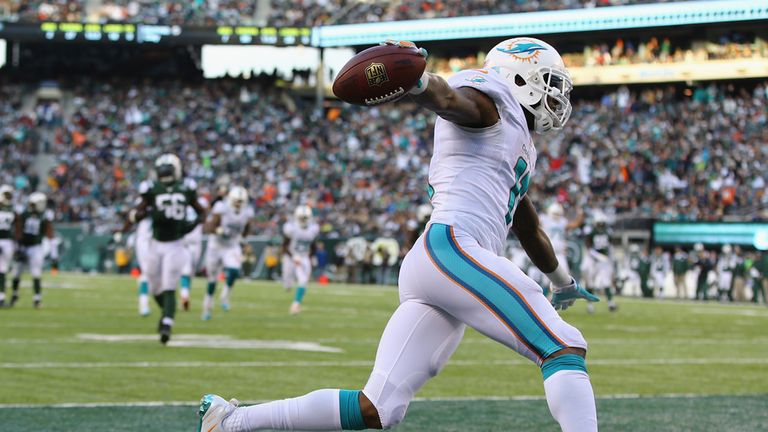 The Dolphins cold go up-tempo on offence this season under no coordinator Bill Lazor – and his work with Nick Foles in Philly bodes well for Ryan Tannehill, as does the addition of rookie wideout Jarvis Landry and former Denver RB Knowshon Moreno.
58 sacks last season though tells the story of Miami's big problem, as all the offensive weapons in the world can't help if your QB is flat on his back. Linebacker and cornerback are iffy on an otherwise solid-looking defence, but the offensive line is the main area of concern going forward.
Key man: It's a big year for Mike Wallace, he's a true difference maker with his game-breaking pace and ability – if Tannehill can have any sort of time to find him he can win the Fins games.
Buffalo Bills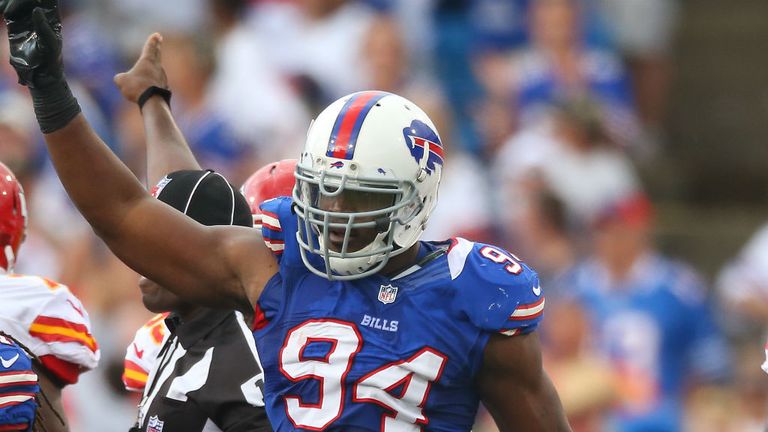 All eyes will be on first-round pick Sammy Watkins to see if the flying receiver can transfer his college excellence into the NFL. Of course, second-year QB EJ Manuel will need to get him the ball and there's a huge question mark over his ability to deliver this year. CJ Spiller is another exciting playmaker but needs his QB to be successful to give him more room for manoeuvre.
Mario Williams and Jerry Hughes bookend a sound defensive line, but behind them tackling leader Kiko Alonso will miss the entire season with injury and safety Jairus Byrd left to join the Saints, leaving two huge holes that they will struggle to fill.
Key man: With two big defensive leaders missing much will depend on Mario Williams to keep the group together. They'll just need to keep the Bills alive to give their offence a chance to try and turns things around from last year.